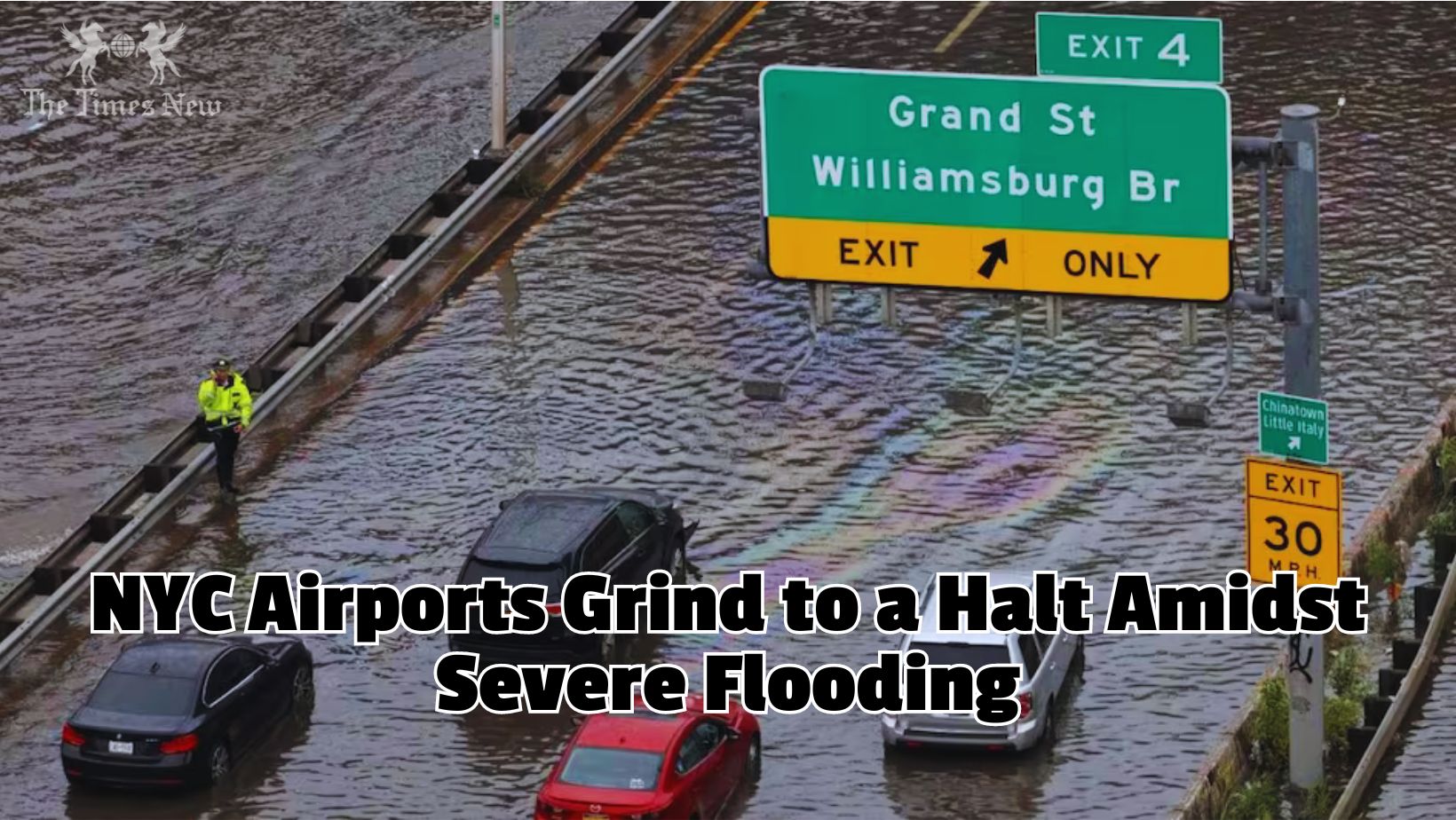 The New York City metropolitan area was hit by heavy rains and flooding on Friday, causing widespread disruption to air travel. Hundreds of flights at local airports were delayed or canceled, leading to chaos for travelers heading both in and out of the region. According to Flight Aware, as of 11 p.m. Eastern time, New York's LaGuardia Airport saw 155 departures canceled and 1709 flights delayed. Another 371 flights bound for LaGuardia from various destinations were also affected. John F. Kennedy International Airport experienced over 100 canceled departures and 268 delayed flights, exacerbating the travel woes.
New York Governor Kathy Hochul declared a state of emergency encompassing New York City, Long Island, and the Hudson Valley due to the severity of the storm. In addition, Mayor Eric Adams urged city residents to temporarily shelter in place during the relentless downpour, which triggered flash flooding and resulted in subway closures. The impact of the storm wasn't limited to travelers, as the entire city grappled with the unexpected deluge.
Planes already in the air en route to LaGuardia experienced an average delay of about an hour, with the expectation that these delays would worsen. Inbound flights that had yet to take off faced slightly longer delays, while departures were delayed by approximately 50 minutes on average. For travelers destined for JFK, the situation was even more challenging, with flights delayed by an average of three hours and 22 minutes if they had been delayed at their airports of origin, according to FlightAware. As the storm continued to batter the region, travelers were left grappling with uncertainty and travel disruptions, highlighting the need for preparedness in the face of extreme weather events.
Pic Courtesy: google/ images are subject to copyright