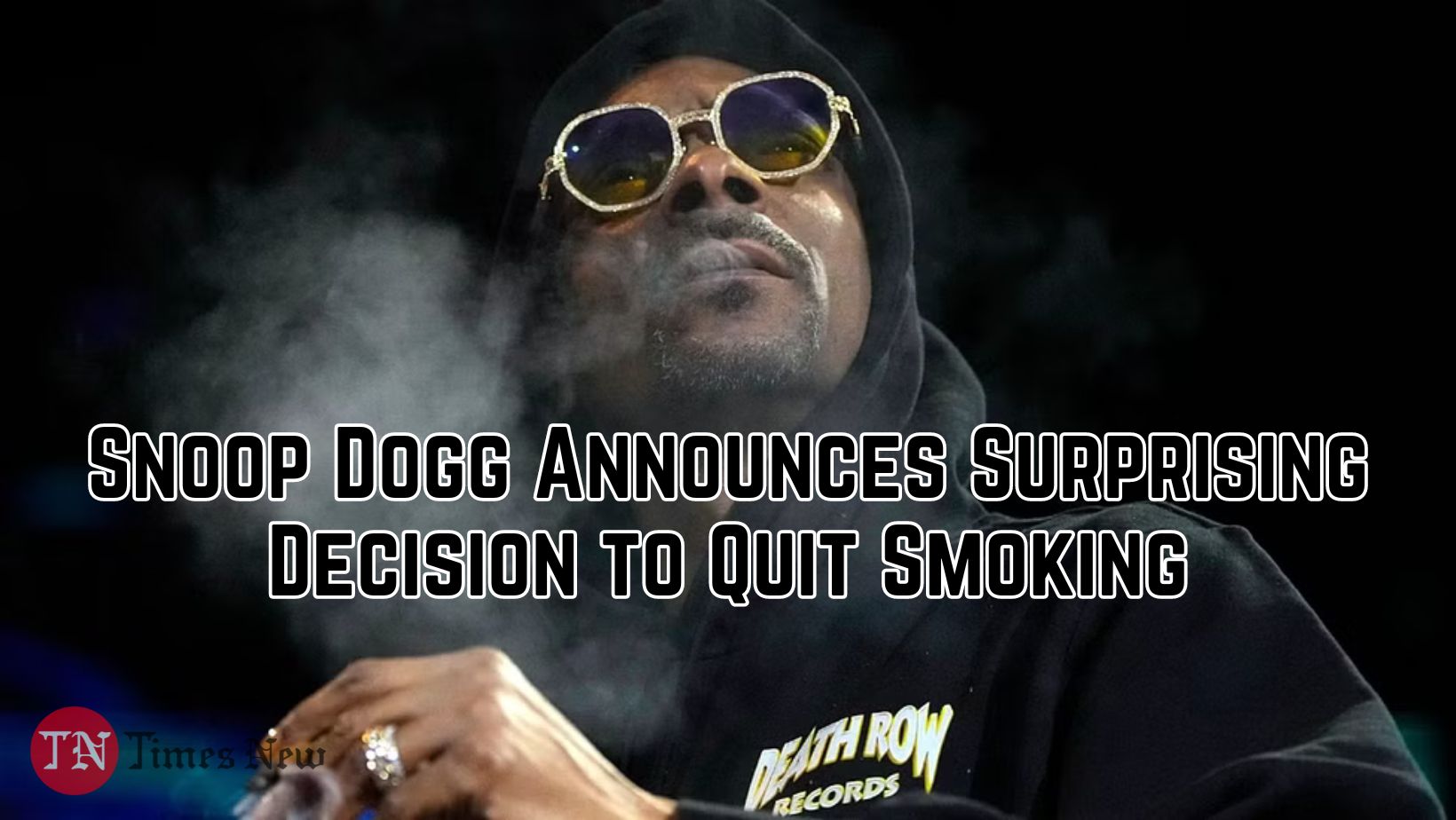 Renowned American rapper Snoop Dogg, known for his iconic association with marijuana culture, stunned the public with a recent Instagram announcement revealing his decision to give up smoking. The artist, born Calvin Broadus, took to social media to share this unexpected news, sparking varied reactions from his vast fan base. Snoop Dogg's post, featuring a black-and-white image, stated, "After much consideration & conversation with my family, I've decided to give up smoke. Please respect my privacy at this time."
The post ignited a frenzy among followers, eliciting a mix of disbelief and humor. While some expressed skepticism regarding the authenticity of the announcement, others lightheartedly suggested that the rapper might be transitioning to consuming cannabis edibles or implied the potential for a new market venture with Snoop Dogg-branded edibles. Several users reflected on the significance of this decision, considering Snoop Dogg's deeply ingrained association with the culture of smoking. Amidst the speculation, one user even deliberated on potential reasons behind the announcement, from humor or reduced effects to concerns about health issues, emphasizing continued support for the rapper regardless of the cause behind his choice.
Snoop Dogg's surprising declaration follows closely on the heels of his recent collaboration with celebrity chef Martha Stewart in launching a line of 'Best Bud Bags.' These designer clutches, equipped with a lighter and a compartment designed for marijuana, were introduced just days before the rapper's unexpected decision. The artist rose to prominence through appearances on Dr. Dre's 1992 album, 'The Chronic,' prominently featuring a marijuana leaf on its cover. His debut album, 'Doggystyle,' released in 1993, marked the beginning of an illustrious career spanning 19 albums and culminating in a performance at the 2022 Super Bowl. The unexpected shift in Snoop Dogg's relationship with smoking has left fans intrigued and eager to witness the next chapter in the iconic rapper's journey.
Pic Courtesy: google/ images are subject to copyright