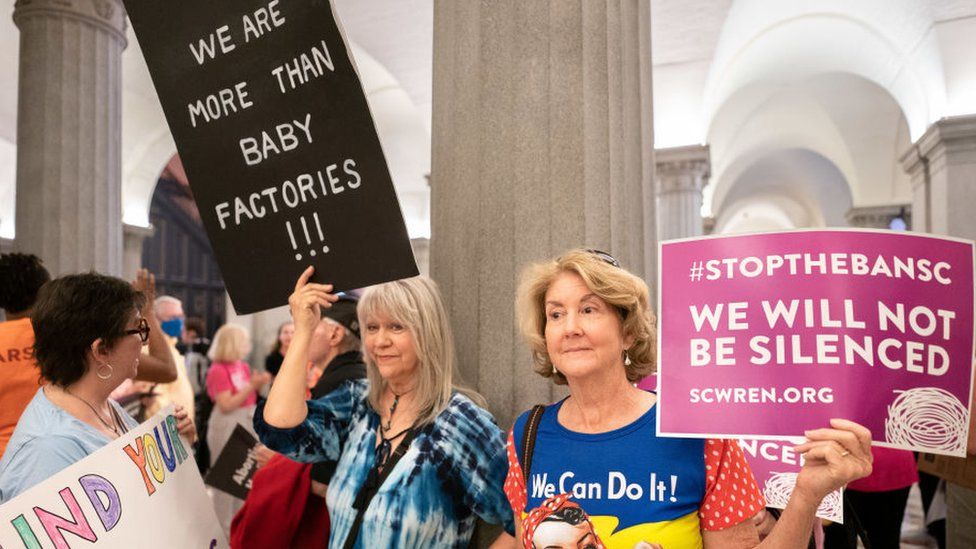 A law in South Carolina that sought to ban most abortions at around six weeks of pregnancy has been temporarily halted by a judge. The law, known as the "Fetal Heartbeat and Protection from Abortion Act," was opposed by the state's three Republican women in the Senate and faced criticism for its restrictive nature.
Judge Clifton Newman suspended the implementation of the law pending a review by the state Supreme Court. South Carolina's Republican Governor, Henry McMaster, has requested an expedited review of the case. The bill allows for abortions up to 12 weeks in cases of rape and incest and includes an exception for medical emergencies.
South Carolina has faced increasing pressure to tighten abortion restrictions, and this law was a revision of a previous measure that was deemed unconstitutional by the state's Supreme Court in January.
The decision to halt the law comes as several southern US states have taken steps to curtail abortion rights following the Supreme Court's overturning of nationwide abortion rights. Notably, North Carolina recently upheld a ban on most abortions after 12 weeks.
Picture Courtesy: Google/images are subject to copyright