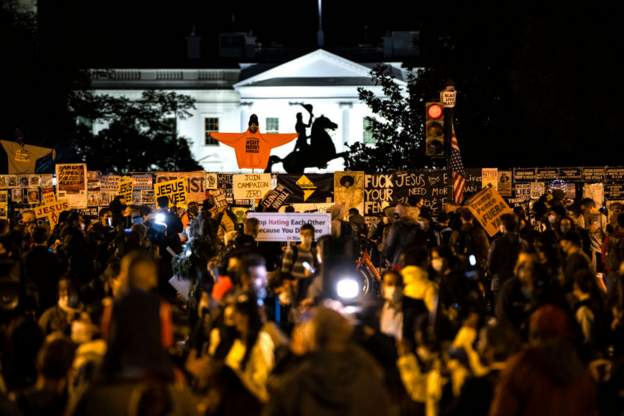 The electoral battle for the White House in the North American country of the United States of America between Democrat candidate Joe Biden and Republican candidate Donald Trump, who is the incumbent President, is getting tougher each moment, as the country is witnessing a tight contest in the majority of the swing states.
Preliminary reports indicate that it will not be an easy walkover for Mr. Biden in the election. The reports prove pre-poll surveys inaccurate.
The pre-poll surveys suggested that Mr. Biden would win the US Presidential Election easily as he enjoyed a clear lead of six points over his rival, Mr. Trump.
As per the preliminary reports, Mr. Biden has managed to win at least 220 seats and Mr. Trump around 213 seats.
A candidate needs to secure at least 270 seats in order to ensure a seat in the oval office in the White House.
Notably, Mr. Trump has managed to keep his support over the crucial state of Florida.
The victory over Florida has given a tremendous impetus to the Republican camp.
The world is closely watching the developments in the United States. As the US is a main world leader, the developments in the country can influence the rest in a big way.
Photo Courtesy: Google/ images are subject to copyright