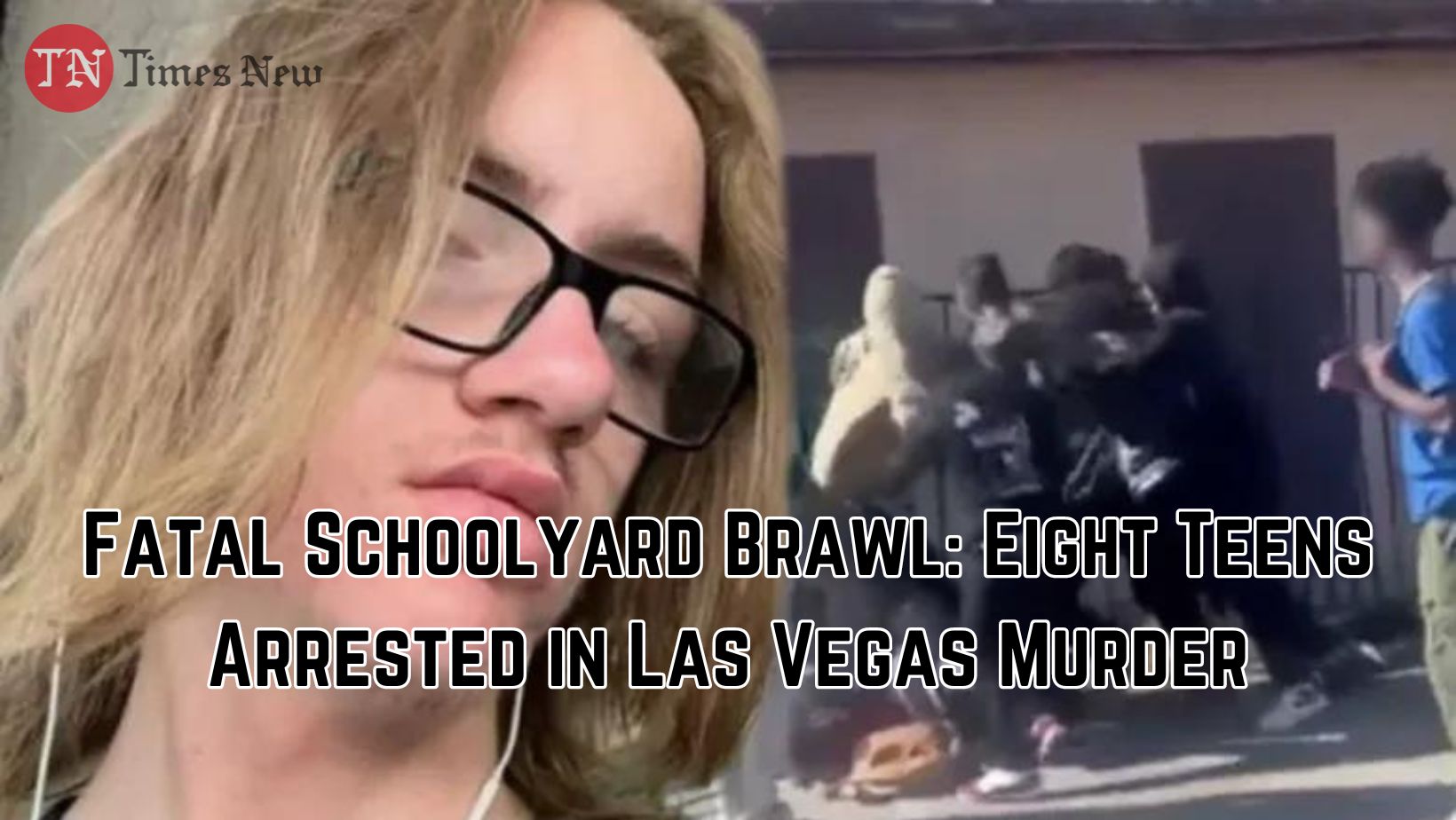 In a shocking incident, eight high school students in Las Vegas, aged between 13 and 17, have been apprehended on suspicion of murder in connection with the fatal beating of a 17-year-old classmate. The altercation, which occurred on November 1, reportedly stemmed from the theft of wireless headphones and a vape pen. Las Vegas police homicide Lt. Jason Johansson revealed that investigators are still working to identify two additional students believed to have participated in the brutal assault. The victim, Jonathan Lewis Jr., succumbed to severe head trauma and other injuries about a week after the incident.
During a press conference, Las Vegas police homicide Lt. Jason Johansson stated that the local FBI office played a crucial role in the arrests of the eight students, emphasizing the "extremely disturbing" nature of a video depicting the attack. The footage, widely circulated on social media, aided investigators in identifying the suspects, who are yet to be named due to their juvenile status. The two outstanding students are also expected to face murder charges. Authorities are now collaborating with the local district attorney's office to determine whether the accused will be charged as adults.
The fatal confrontation was reportedly prearranged after the victim's friend had his headphones and vape pen stolen. Although the victim did not initially intended to be part of the altercation, he accompanied his friend to a nearby alleyway, where the brawl was scheduled to take place after school hours at Rancho High School in eastern Las Vegas. In the alley, the ten students swarmed the victim, subjecting him to a vicious attack involving kicking, punching, and stomping. A passerby discovered the badly beaten and unconscious victim, transporting him back to the school campus, where emergency services were summoned. The investigation is ongoing, and authorities are urging anyone with information to come forward.