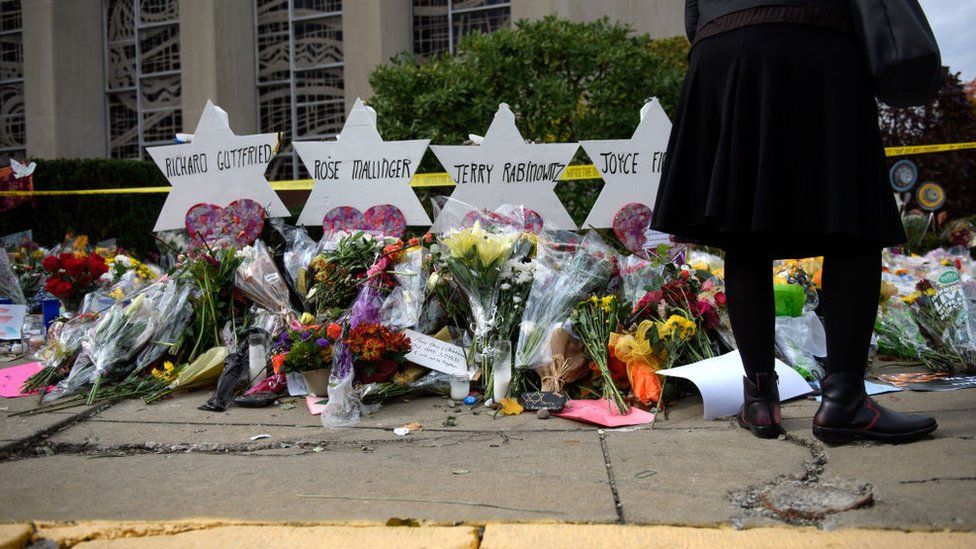 During the trial of Robert Bowers, the gunman who killed 11 people at a synagogue in Pittsburgh in 2018, prosecutors described his actions as driven by "malice and hatred." They recounted how he forcefully entered the synagogue and indiscriminately shot worshippers. The lead prosecutor emphasized that the evidence of Bowers' malice and hate could be seen in the victims' broken bodies. If convicted, Bowers, who pleaded not guilty, could face the death penalty. His defense lawyers offered a guilty plea in exchange for a life sentence, but this was rejected by federal prosecutors. Many families of the victims support the death penalty.
During the trial, the court heard an audio recording of a desperate 911 call made by one of the victims. Survivors present in court were overcome with emotion. Tree of Life's rabbi, Jeffrey Myers, who survived the attack, testified about his thoughts and prayers during the incident, reflecting on the history of persecution endured by the Jewish people. The defense lawyer, Judy Clarke, acknowledged that Bowers was responsible for the attack but questioned whether his actions were driven by hatred. She argued that the death penalty was unconstitutional due to Bowers' mental illnesses, including schizophrenia.
Evidence presented in court revealed that Bowers frequently posted antisemitic slurs on online platforms like Gab, and he reportedly shouted "all Jews must die" during the attack. He was found to be carrying multiple weapons, including a semi-automatic rifle. The trial, taking place in the US District Court in Pittsburgh, is expected to last for several weeks.
Picture Courtesy: Google/images are subject to copyright