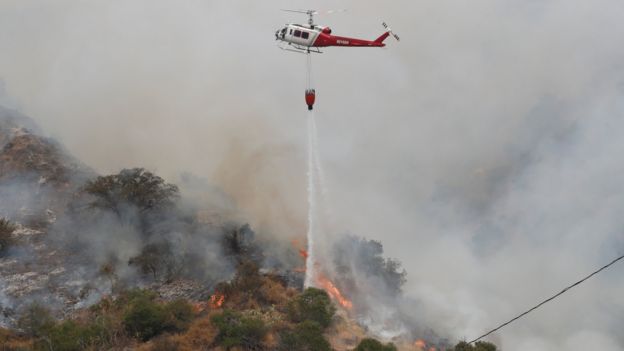 United States President Trump has denied concerns over climate change, during his visit to California, which is struggling to contain fire.
While speaking about the issue, he has said that the region would start getting cooler.
As many as 36 people has lost their lives in the region because of forest fire.
California, Oregon and Washington are the worst affected regions in the country.
Dismissing the climate change argument, Mr. Trump has blamed officials responsible for maintaining the forest.
He has said that the forest fire has caused due to the mismanagement of the officials.
Mr. Trump's presidential rival, Joe Biden, has used the opportunity to expose the discrepancies in the present government's climate policy.
He has said that if Mr. Trump was allowed to continue in his office he would bring disaster to the entire country.
He has even called Mr. Trump as a Climate Arsonist.
It seems that climate change may become an important aspect in the upcoming Presidential Election.
It is clear that Mr. Biden may attack Mr. Trump for the latter's lack of sensitivity towards issues caused due to climate change.
Mr. Trump does not believe in the theory of climate change. And, so does his government.
It was at his behest his country pulled out from the Paris Climate Treaty.
Photo Courtesy: Google/ images are subject to copyright