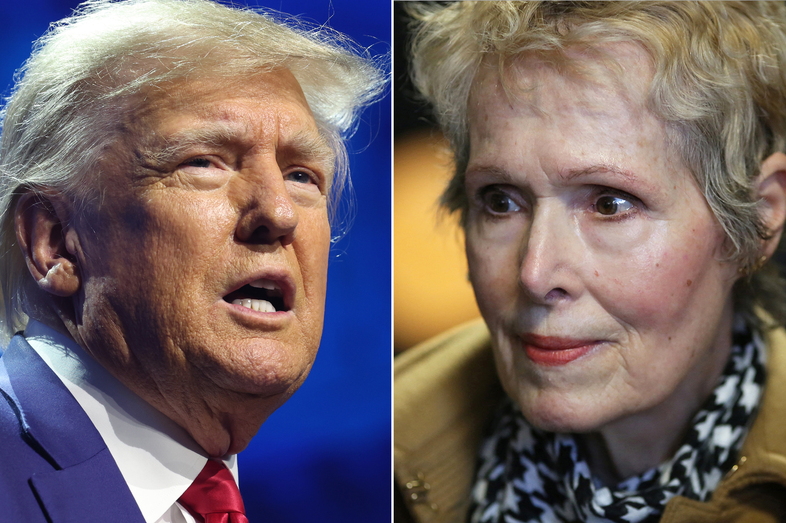 Jury selection is set to begin on Tuesday for a civil trial in which former US President Donald Trump is accused of raping an advice columnist, E Jean Carroll, almost thirty years ago. While Mr Trump has denied the allegation and claimed that it was fabricated for publicity, a ruling against him could have serious consequences even though it is not a criminal case. This would be the first time he is found legally responsible for a sexual assault among more than two dozen similar accusations.
The former president is also dealing with other legal problems, such as being indicted on over two dozen felony charges related to hush money payments to a pornographic actress and being investigated for his alleged involvement in the Capitol riot in January 2021. Furthermore, Mr Trump is currently campaigning for the upcoming presidential election in 2024.
E Jean Carroll, who writes the "Ask E. Jean" advice column for Elle magazine, has accused former President Donald Trump of raping her in the late 1990s at a Manhattan department store, Bergdorf Goodman. According to Ms Carroll, Mr Trump had asked for her advice while shopping for lingerie for another woman and then assaulted her in the changing rooms. She did not report the incident to the police at the time because she was in shock and did not want to see herself as a victim.
Two of her friends, Carol Martin and Lisa Birnbach, have come forward and confirmed that Ms Carroll had told them about the incident within days of it happening. Both friends are listed as potential witnesses for the trial.
Former President Donald Trump has denied the rape allegations made against him by E Jean Carroll, calling them a "complete con job" on his social media platform Truth Social. During an October deposition for the case, he reiterated his denial and stated that Ms Carroll was "not his type". It is currently unknown whether he will appear in court during the trial, which could last up to two weeks.
Ms Carroll's lawyers have stated that they do not intend to call him as a witness. However, they plan to play the Access Hollywood tape, which captures Mr Trump boasting about sexually assaulting women. Additionally, they intend to call other women who have accused Mr Trump of sexual assault to testify during the trial.
Picture Courtesy: Google/images are subject to copyright