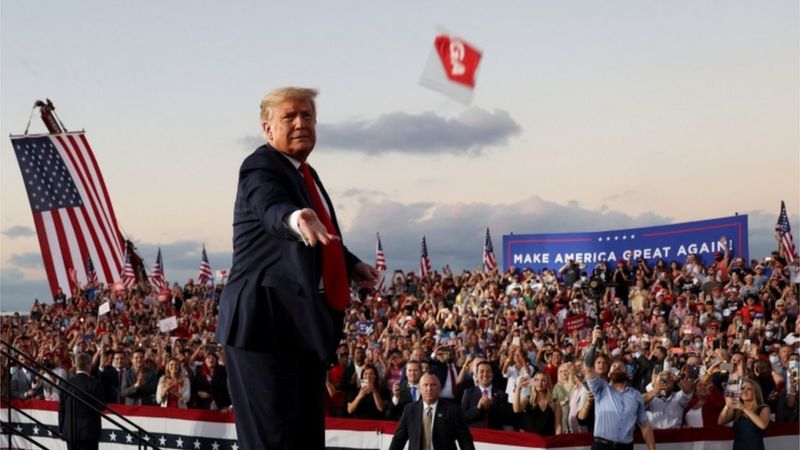 Few weeks after United States President Donald Trump was diagnosed with Covid-19, he has returned to the campaign trail.
He has addressed a huge crowd in the state of Florida. Notably, many of those who have assembled to watch the function have denounced the directive regarding wearing masks in public.
The US President have even thrown his face masks at the crowd.
His presidential election rival, Joe Biden, who is the Democrat candidate, has criticised the President for his irresponsible attitude.
In the coming days, the behaviour of Mr. Trump is expected to trigger serious debates across the country.
At this moment, Mr. Biden is far ahead of Mr. Trump. But, to ensure his victory, he has to do more.
The main downside is that his lead is not comfortably high in certain key regions such as Florida and Ohio.
Mr. Trump is a man of surprises. In the previous election, he proved the opinion polls worthless, by defeating his rival, Hilary Clinton, with a comfortable majority.
As per the latest opinion poll, Mr. Biden has at least 10 points lead than the Republican candidate, which seeks a permission to continue his regime in the country.
It is a crucial juncture. It is yet to be seen what will be the political ramifications of the attitude of Mr., Trump towards the present crisis.
Anyway, it is unfortunate that a leader like Mr. Trump has shown less respect to a directive which his country asks its people to follow.   
Photo Courtesy: Google/ images are subject to copyright