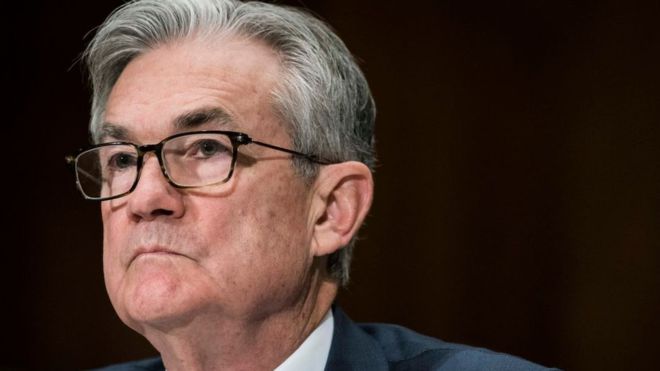 Jerome Powell, the chairman of the Federal Reserve, says the US economy can shrink by around 20% due to the present Covid-19 outbreak.

He has also predicted that the showdown might last for several months.

The explosive revelation has been made in an interview he has given to US-based channel CBS.

As per his opinion, in order to retain the full strength of the US economy the country needs to find a vaccine at the earliest.

Meanwhile, he has expressed his confidence in the ability of the country to return back to its normal growth phase.

Recently, the Federal Reserve Chairman requested the lawmakers of the country to offer more economic stimulus.

At present, the unemployment rate of the country is very high. So far, as many as 36 million US citizens have filed for unemployment.

Photo Courtesy: Google/ images are subject to copyright