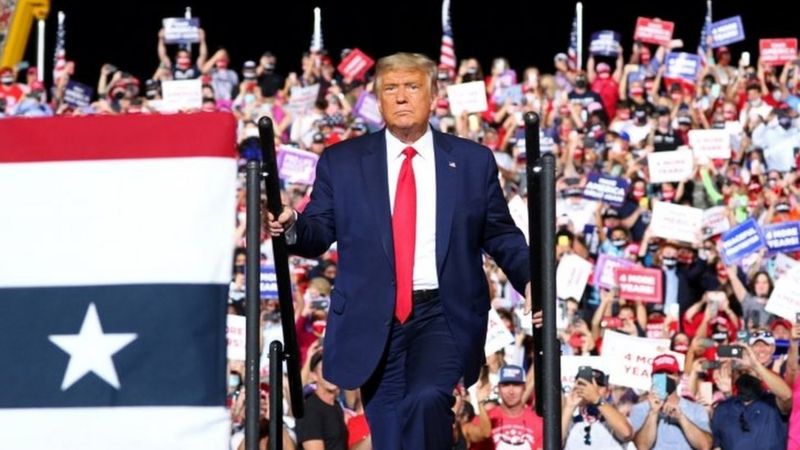 The US election campaign has reached its peak. Former US President Barack Obama has triggered a strong statement against US President Donald Trump. Mr. Trump has also retorted the allegation in the same language which has been used by Mr. Obama to denounce the US President.
Mr. Obama has liked the President of the North American country of the United States of America to a crazy uncle.
He has even called the US President a racist.
Meanwhile, Mr. Trump has mocked his predecessor. He has accused Mr. Obama for being wrong about the 2016 election.
The US presidential election is just days apart.
This this moment, Democrat Candidate Joe Biden holds a clear lead over his rival, Republican candidate Donald Trump.
It does not mean that the victory of Mr. Biden is certain. Mr. Trump is a man of surprises.
Tight competition is expected to be witnessed in certain crucial states in the country.   
Photo Courtesy: Google/ images are subject to copyright