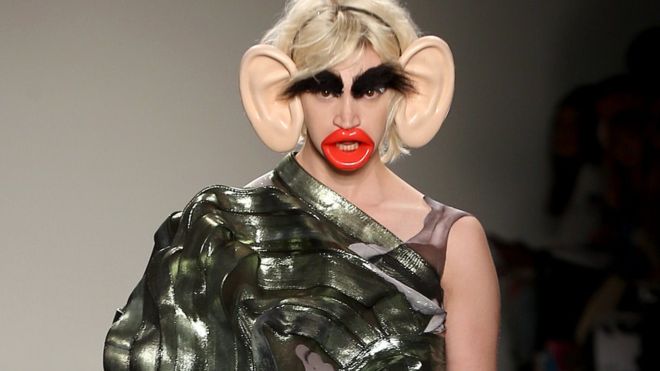 A fashion show conducted by a fashion college based in the United States city of New York has triggered serious criticism, as many people have come out publically against the properties which were distributed during the show.

The models who participated in the show were asked to wear prosthetic ears, lips and eyebrows.

The crisis emerged when an African-American model, who was asked to wear these properties, refused to wear the properties as she felt the properties uncomfortable.

The issue has gone out of control when the social media has taken up the issue. Several people have utilised the platform to criticise the organisers.

The organisers have formally apologised to the African-American model personally. They have also apologised to everyone who has felt offended.

The organisers have also launched an investigation in this matter. They have indirectly justified their action by saying that their intention was not to hurt anyone.

The Fashion Institute of Technology is a one of the most respected fashion colleges in the United States.

Photo Courtesy: Google/ images are subject to copyright