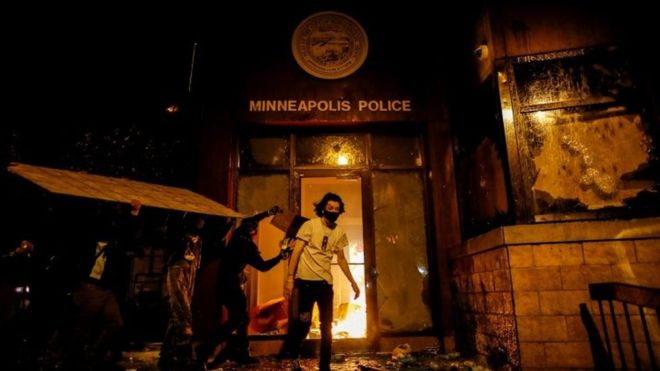 The violent protest, erupted following the custodial death of an unarmed black man in Minneapolis, has entered its third day. The protesters have even torched by a police station situated in the region.

The Governor of the region has called in the National Guard to handle the situation, indicating that the situation has gone out of control almost completely.

The video which shows how the black man was attacked by the police is going viral in the social media platform.

Meanwhile, US President Donald Trump has reached to the protest in a disrespectful manner. He has called the protesters thugs. He has tried to portray the protest as the act of thugs.

The issue is less likely to die down soon. It is expected to open up a global wide debate on the topic soon.

It is not the first time such an incident has happened in the United States.

Photo Courtesy: Google/ images are subject to copyright