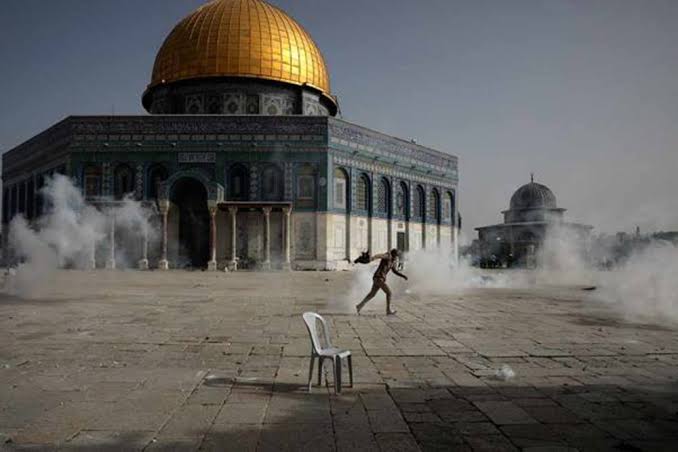 Violence erupted at the Al-Aqsa Mosque in Jerusalem's Old City after Israeli police entered the compound, raising concerns that the already tense situation in the Middle East could lead to further conflict during a sensitive holiday season. The Al-Aqsa Mosque is a highly significant site in Islam and shares a hilltop with the Temple Mount, which is the holiest site for Jews. The storming of the mosque by Israeli security forces in the past has triggered violent clashes between Israelis and Palestinians.
Since the beginning of Ramadan on March 22, some Palestinian worshippers have been attempting to stay overnight inside Al-Aqsa, which is usually only allowed during the last 10 days of the holiday period. However, Israeli police have been removing the worshippers from the site on a daily basis. Following the recent police intervention, rockets were fired from the Gaza Strip, and Israel retaliated with airstrikes targeting Hamas weapons storage and manufacturing sites.
The situation in Israel and the Palestinian territories remains highly volatile, with tensions running high between Israelis and Palestinians. The recent events at Al-Aqsa Mosque have further fueled these tensions, leading to violent clashes and rocket attacks. The international community has expressed concerns about the situation and called for calm and de-escalation. However, it remains to be seen whether the situation will calm down or escalate further in the coming days and weeks.
Pic Courtesy: google/ images are subject to copyright