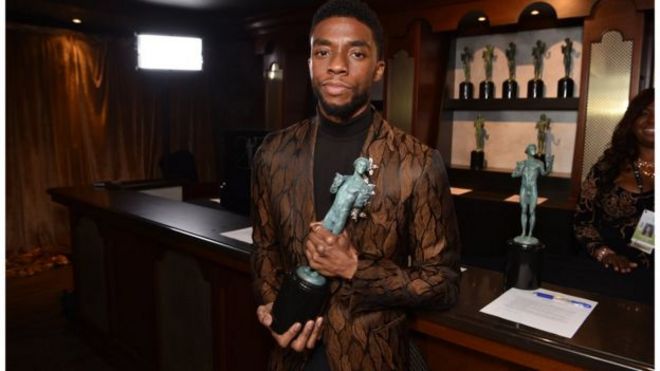 Renowned US actor Chadwick Boseman, who is popular for his exceptional performance in Marvel, has passed away.
He has been suffering from colon cancer for last four years. in other words, he has been living with this deadly disease for last four years.
He has kept the information about his disease as a secret until his death.
Notably, during this tough period, he has brought out some of his exceptional performances.
At the time of his death, his wide and his family have been with him.
The information about the death has been initially publicised through a social media post published by his family.
Mr. Boseman has a huge fan following. His untimely death has left his fans in shock. Not only his fans, but also the death has affected the entire industry – which respects him for his extraordinary skill.
He has received several prestigious awards for his performance.
Photo Courtesy: Google/ images are subject to copyright