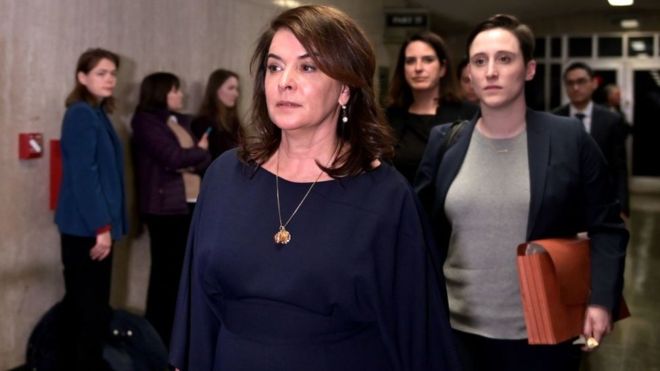 Hollywood actress Annabella, who is best known for her role in The Sopranos, has testified against former media tycoon Harvey Weinstein.

The actress said she was pinioned and brutally raped by the ex-media tycoon around 25 years ago.

She has also narrated clearly how her effort to resist the man's aggressiveness failed miserably.

If he is proved guilty, he may face the extremely tough punishment of life imprisonment.

Anyway, the former media tycoon still stands strong in his stand that all his sexual relations were consensual.

It was the MeToo movement and the Times UP movement that encouraged many to speak up against Mr. Weinstein.

Since then, several women – mostly those connected to the media and entertainment industry – have come out strongly against the man.

The list includes several promising actresses and his former employees.

Recently, there were reports that the former media giant was trying to reach an out of court settlement with some of those, who have come out against him, in exchange of a huge amount of money.

The Harvey episode is the most disappointing episode in the history of the Hollywood film industry. It stays as a dark spot in the face of the industry.

Photo Courtesy: Google/ images are subject to copyright