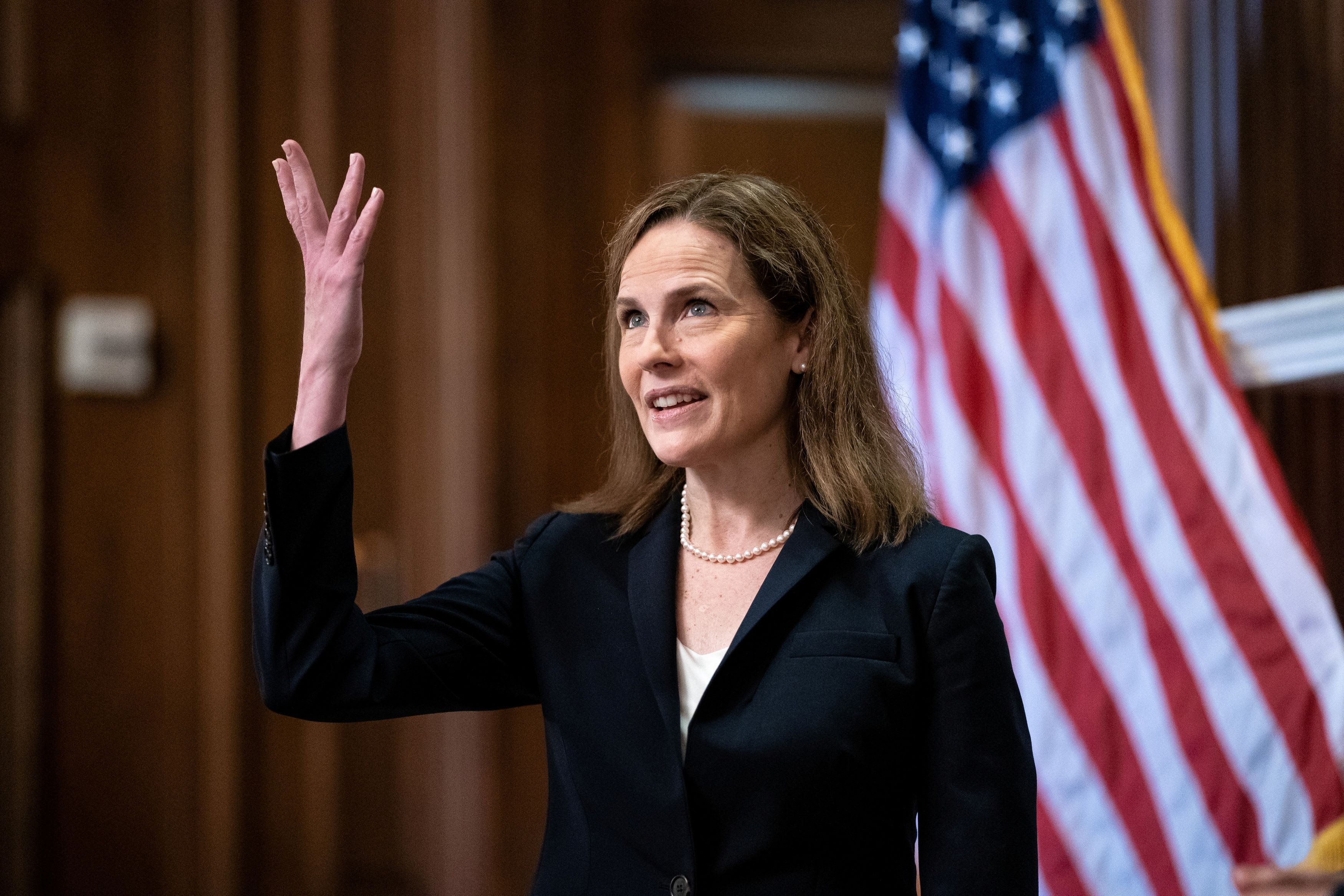 Amy Coney Barrett has won the support of the United States Senate for her bid to win the Supreme Court judge post.
When more than 52 lawmakers have supported the bid of Ms. Amy, only less than 48 lawmakers have rejected the bid.
The victory of Ms. Amy is in a way the victory of US President Donald Trump – who is going to confront his Democrat rival, Joe Biden, in the Presidential Election in few days.
The induction of Ms. Amy will change the power balance of the Supreme Court in favour of the Republican Party – or in favour of the Conservative section of the political spectrum of the US.
The victory of Ms. Amy means the conservative section dominates the US SC with a strength of 6 out of nine judges.
The Democrat Party believes that the development may turn the outcome of politically sensitive cases in favour of the Republican Party in the near future.
Photo Courtesy: Google/ images are subject to copyright