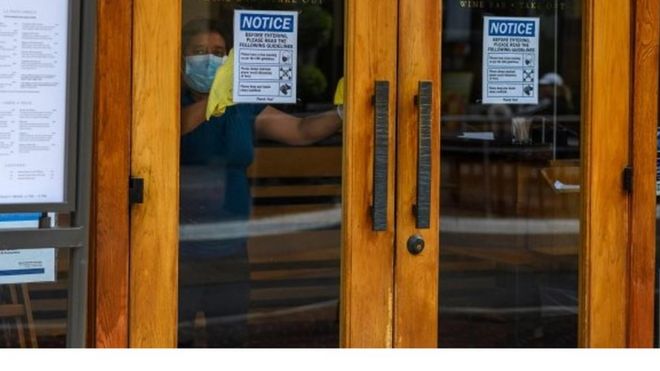 The United States of American state of California has reintroduced restrictions imposed to curb the spread of Covid-19 outbreak.
The re-imposition of restrictions means the business sector of the region will remain shut until the restrictions are lifted.
The action may affect several business including bars, entertainment venues, zoos, restaurants and museums.
The order has been approved by the Governor of the region, Gavin Newsom.
California is one of the worst affected countries in the United States of America. The region has as many as 3,30,000 Covid-19 cases. It has witnessed more than 7,000 deaths so far.
The sudden rise the region has witnessed recently in the number of Covid-19 cases is what that has prompted the government to introduce the new policy.
The new action has left the people of the region in dismay. It is hoped that things will get back to normal in the near future itself.  
Photo Courtesy: Google/ images are subject to copyright