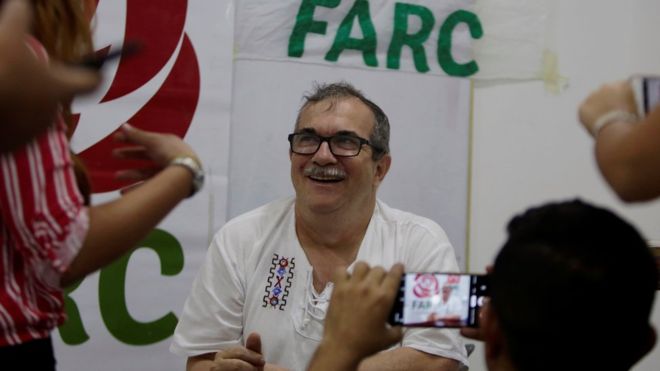 The police of Colombia have foiled an assassination attempt against an ex-FARC leader, who now leads a political party erected from the ashes of the rebel organisation.

The police have booked as many as two 'would-be' assassins in connection with the assassination attempt.

As per a preliminary report, the plan to assassinate the leader was envisaged by certain rebels who parted from the FARC faction that decided to move away from the path of violence.

In the year 2016, the then rebel force, FARC, entered into an agreement with the Colombian government, marking the negotiation process that had begun at least four years prior to the date.

Shortly after the dismantlement of the organisation, the rebel leader formed a political party in the country.

The Colombian police have not yet revealed who exactly has led the conspiracy to eliminate the rebel leader.

An investigation is on.

Colombia was an unstable country till the FARC was dismantled. It was with the intervention of the west that helped the country to achieve the herculean task of the dismantlement of the rebel organisation.

The political party, formed by Rodrigo Londono Echeverri, has the same name as that of the rebel organisation.

Photo Courtesy: Google/ images are subject to copyright