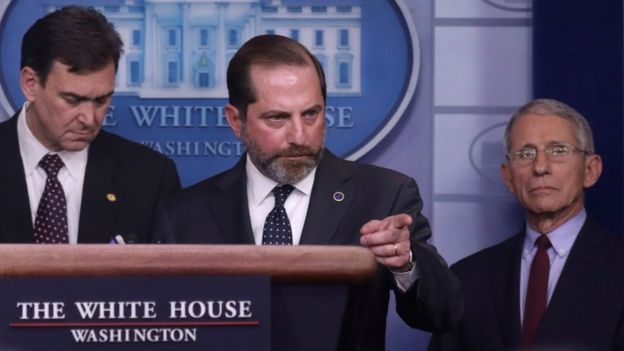 Due to the fear of the rapid spread of deadly Coronavirus, the United States has announced a public health emergency.

The country will restrict the entry of any foreigner who has visited China in the timeframe of last two weeks.

So far, the virus, which originated in the Chinese city of Wuhan, has been detected in around 22 countries, including the United States.

Coronavirus is a very dangerous virus – it is more severe than the one experienced by the Communist Country of China in the form of SARS several years ago.

The US, as per a latest report, is on a task to discover an effective vaccine against the disastrous virus.

It is hoped that its effort to bring up a sustainable solution to the crisis will fructify in the near future itself.

China is at present the worst affected region. The studies regarding the disease are going on in that country also.

Anyway, the US' new restriction has been announced by United States Health Secretary Alex Azar.

The country aims to effectively prevent the spread of the disease among the population of the country with the latest policy of health emergency.

Till now, around 11,000 cases of coronavirus have been reported across the world – primarily, from China.

Photo Courtesy: Google/ images are subject to copyright