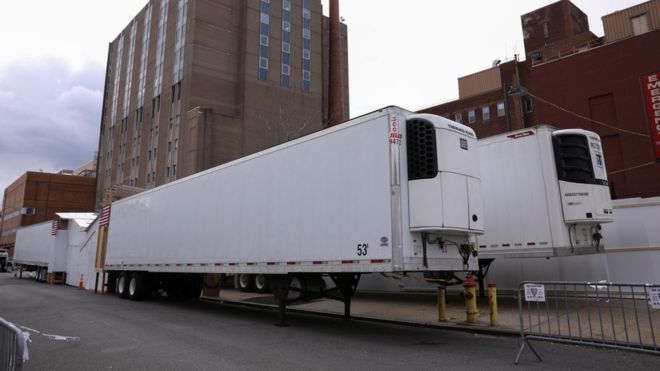 The North American country of the United States of America has witnessed as many as 2,108 coronavirus death cases in the time frame of last 21 hours.

The world's most powerful country has thus become the first country in the world to record more than 2,000 coronavirus death cases in a single day.

If the things progress in this direction, the US may surpass Italy as the country with the most coronavirus death cases.

Meanwhile, the US has expressed satisfaction in the effort they have put forth to bring the virus outbreak under control.

The US has also pointed out the fact that the present death toll is far lower than what was predicted the death toll would be.

US President Donald Trump says that they were seeing clear signs that their aggressive strategies were saving countless lives.

The US is at present one of the worst affected country. The country has imposed several severe measures to bring the situation under its control.

It is hoped that the world's most powerful country will recover from this serious crisis in the near future itself.

In this heavily connected world, almost all economies are closely connected to the US economy. Any disturbance in the US means disturbance in the world.

Photo Courtesy: Google/ images are subject to copyright