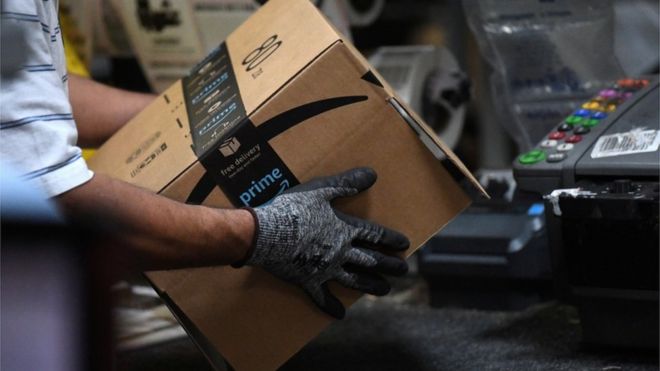 An increase on the demand for delivery boys has been reported in the United States, as all major e-commerce platforms including Amazon have seen a surge in the demand for their goods due to the virus outbreak.

Amazon has announced its plan to hire at least one lakh warehouse boys and delivery boys in the United States alone.

Similarly, it has decided to increase the total number of delivery boys in other major markets, like the UK and Europe, too.

The e-commerce giant eyes at those who have lost their jobs due to the virus outbreaks to fill the present gap.

This e-commerce conglomerate is likely to announce an interesting plan to attract those workers into its workforce.

What is witnessed with the rise on the demand for delivery boys exposes is a new, interesting, trend – which needs a serious introspection.

At present, the global economy is at its weakest post. Many powerful economies including that of the United States have fallen into the clutches of crisis.

It is high time to explore new possibilities to lift the world economy from the pit of despair. The countries like the US as the leaders of the world economy have a moral duty to do so.

Photo Courtesy: Google/ images are subject to copyright