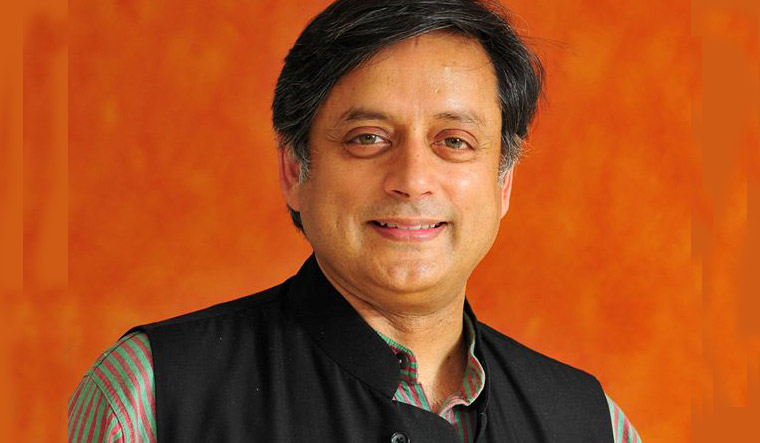 Dr. Shashi Tharoor's bio on his ever-buzzing Twitter page reads 'MP for Thiruvananthapuram, Author of 20 books, Former Minister of State, Govt of India, Former Under-Secretary General, United Nations'. The order is questionable. While his credentials as a bestselling author or a prolific career in the international body are well established, his modern-day political hat offers an interesting quandary worth unpacking.
Even to seasoned pundits, Tharoor's journey since the commencement of his political career in 2007, could not be more different from the diary of a textbook politician. And often (or perhaps consequently) there has been a rush to categorise Tharoor as a fish out of water in Indian politics.
Not just because of certain personality traits of the three-term Member of Parliament, universally regarded as a suave, articulate and astute leader, are perhaps qualities less than commonly associated with our perception of the political class. Or because despite his verified credentials and potential he frequently appears to be underutilised by his own party, even it faces an existential crisis no. Or because unlike many he bumps into at Parliament's Central Hall, Tharoor's ascension to the very top is neither the product of a helpful lineage in this line of work nor by cutting his teeth in the swirl of party-affiliated student politics. Indeed the question of what an individual like Tharoor is doing investing his time, energy and legacy in Indian politics is one that has puzzled many.
His upbringing and career offer little clues. Born in London, Tharoor's early years were spent between the teeming metropolises of Kolkata, Mumbai and then New Delhi where he read History at the premier Anglican establishment of St. Stephens College. Though he made a name for himself as a champion debator, a talented thespian and perhaps even displayed inklings of a future diplomat thanks to the various favourable exemptions he secured from the administration during his tenure as President of the college union, the ingredients of a conventional politician in the making were conspicuously absent during his formative years.
Following his years in Delhi University, despite securing admissions to two premier IIMs and the option of vaulting into the bureaucracy through the prestigious civil services examinations, Tharoor, then 19, chose to travel overseas to Tufts University's Fletcher School of Diplomacy where the anxiety of burning through his scholarship (and an academic record that would be every Indian parent's dream) saw him secure an MA, MALD and a PhD (courtesy a 650-page tome on Indian foreign policy that would be subsequently converted into his first book 'Reasons of State) by the age of 22, a tearing pace that since has not been emulated.
The subsequent chapter of nearly three decades at the UN has already been well chronicled, including his first diplomatic coming of age when tasked with overseeing the body's response in the port city of Singapore to the Vietnamese boat peoples crisis (1981-84), at the frontline of the Yugoslav civilian war and on various assignments he subsequently performed in the UN Secretary-General's Office, culminating with his promotion to Under Secretary-General for Communications and Public Information. Seen by many as a right-hand man to the then Secretary-General Kofi Annan, Tharoor's career and formidable experience he had garnered at the UN seemed primed for him to take over from his mentor and guru in 2006 and the then UPA government under Manmohan Singh decided to back this by officially nominating him in the race to elect the new SG. Sadly, despite a spirited campaign, Tharoor had to settle for second place after the US, eager to find a "yes, minister" to compensate for their experiences with an outspoken Annan, decided to scuttle his candidacy by exercising their veto.
That Tharoor decided to jump into the maelstrom of Indian politics soon after, when any number of lucrative options in the private sector would have made themselves available, adds to the puzzlement of most observers. Sure, perhaps his high-profile return to India would have made him a popular personality and perhaps even an entry through the safer route of the Rajya Sabha could have been considered. If the destination of Parliament was his eventual desire, could not then the decision to physically contest an election, in a seat that had historically been hotly contested, in a language that he was still reacquainting himself with, pose a risk that could have been easily avoidable? But that would not have been his style.
The journey hasn't always been kind to him and Tharoor himself has described his experience in navigating the volleys and potholes that he has encountered as an agni pariksha. True, he has managed to secure a hattrick in a constituency that opted for a different representative in the five elections preceding his arrival, but these have been hard-fought and gritty victories. His inaugural campaign in 2009 saw his own party members threatening to rebel on account of the ticket being given to an 'outsider'. A second in 2014, saw Tharoor not just going up against a Modi wave that effectively drowned out the Congress but also faced a vicious whisper campaign following the untimely demise of his wife Sunanda Pushkar Tharoor just three months before the elections.  Still, against overwhelming odds, Tharoor would go on to cobble together a photo-finish victory.
Much of the script remained the same during the 2019 elections, where Tharoor faced a second Modi wave that had made Kerala, still reeling from the Supreme Court verdict on Sabarimala, the centre of its polarising agenda. On the other side, the Left sought to undercut Tharoor's minority vote banks by portraying him as a high-nosed snob with an intentional misrepresentation of a tweet with Tharoor holding a fish and describing himself as a 'squeamish vegetarian'. But this is Indian politics, where all is foul in love and war and Tharoor, nonplussed dealt with the PR fallout and soldiered on. Even when it looked like a more mysterious force was conspiring against him, by crashing an heavy iron hook on his head, during a routine campaign event, forcing the leader to getnine stitches at the 11th hour, it was impossible to keep him down. Around 8 days later, the people of the constituency came together to vote for him and when the ballots were opened on counting day, Tharoor once again came out on top with a margin of nearly 1 lakh votes over his nearest rival.
As a Member of Parliament, Tharoor has converted his unorthodox entry into politics and diplomatic skills inherited from his UN days, into a potent asset. In a country notorious for long-winded bureaucratic bottlenecks and red tape-ism that often reduces development project to a crawl, Tharoor has displayed an irreverential approach to the system and the rules of conformity it demands. Whether it is by pushing bureaucrats or through multiple meetings with Ministers or even leveraging his own contacts and networks, Tharoor has managed to engineer vital approvals for his constituency such as the 4-lane NH Kazhakootam- Karode Bypass that had been lying dormant for 40 years before he took over. Today the project offers vital connectivity in his constituency, linking 5 out 7 Assembly segments and has boosted economic growth and investment in the region.
But it's not just headline-making infrastructure projects like the bypass and the upcoming Vizhinjam International Transhipment Port that has earned him his stripes. In the 11 years he has spent as the city's MP, Tharoor has been a relentless advocate for its causes and interests, whether it is by pushing for the upgradation of local institutions such as the Regional Cancer Centre, Sree Chitra Thirunal Institute of Medical Sciences and Technology (SCTIMST), or the National Institute of Speech and Hearing; or by lobbying the Central government for increasing the number of trains connecting his constituency, the air traffic at the airport and facilities within these hubs; or convincing cultural groups to bring in literary festivals and shows. His successfully using his global networks to attract foreign countries to establish local consulates in Thiruvananthapuram is a feat few other MPs could have pulled off. Plus it always helps that as a cricketing aficionado Tharoor can break into an impromptu game of cricket with his constituents even despite the logistical challenges of playing in a mundu.
The Tharoor model, however, is not just about feels good measures or a simple commitment to the people he represents. As even his most virulent critics will begrudgingly admit, there is a tactical and strategic side that he brings to the table that keeps his brand rolling. During the ongoing pandemic, when other MPs chose to invest in heavy purchases such as ventilators, Tharoor decided to use the same amount to invest in an assortment of smaller but critical equipment such as testing devices, PPE kits, non-contact thermometers and scanners. But procurement was only half of the story. With an effective team and a wide range of contacts Tharoor then cleared multiple logistical barriers to ensure that not only was his constituency well equipped to tackle the transmission of contagion but even earned the unique distinction of being the force behind the first delivery of testing kits in the whole state. Even the Left had to sit back and congratulate Tharoor for his leadership during the crisis.
There is a lot more that can be said about his retail politics including his impressive work ethic and performance in Parliament, his industrious output during Question Hour, the important policy contributions made through Private Members Bills, accolades that he has received such as a Sahitya Akademi award this year — but all of that would take an entire book. But there are elements of the brand Tharoor has built in the last decade that offer some clarity on why despite not being a career politician, he remains one of the most popular politicians in the country.
For one, there is a level of accessibility with Tharoor that people can rarely seek out in his contemporaries. This is not just based on his active presence on social media but extends to the way he conducts himself professionally, often responding to representations and emails from constituents well past midnight or willing to collaborate with small NGO's whose work resonates with him. Equally, it also helps that Tharoor has consciously cultivated an image beyond his regular politicking whether it is by doing a standup set in front of a live audience or spending time during the lockdown teaching young students virtually through Unacademy. These two traits, along with his well-established disregard for partisanship and the ills that afflict modern-day politics in India make him instantly likeable and admired across the aisle.
So why then is he seen as an outsider in Indian politics? Perhaps the answer to that question has less to do with the man himself and more to do with the field he represents. In a system that is unwelcoming of outsiders, largely self-serving and self-perpetuating, and stacked up against efficiency and meritocracy, Tharoor's own rise naturally sticks out. But that may yet be his greatest asset and the source behind his widespread popularity. When people look at him, they can actually see a bit of their own lives at play— the Indian middle-class struggle and constant endeavour to advance in their personal and professional lives, the competition and barriers they have to circumvent to rise, the potential of making your way to the top on the strength of your own discipline and belief systems and the recognition of capability and merit. Tharoor's stock continues to grow because he represents a brand of aspirational politics—a fleeting glimpse into what our current political systems could one day be and what that could achieve for our country.
 On July 7, Tharoor will eclipse his distinguished predecessor A Charles to become the longest-serving Member of Parliament for Thiruvananthapuram. It is a milestone richly deserved.
Photo Courtesy: Google/ images are subject to copyright