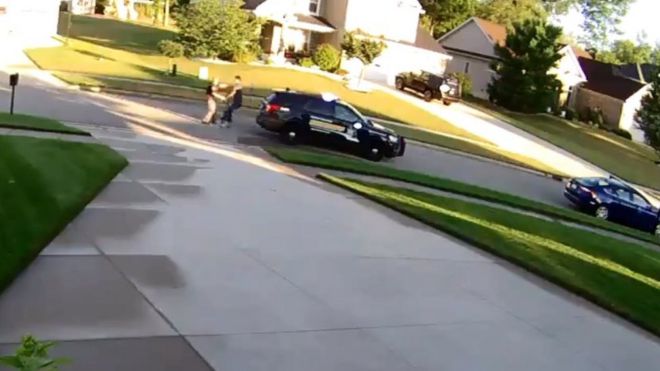 An altercation commenced between two individuals have led to police firing in the United States city of Michigan.
The altercation started when the old one of the two challenged the other in a shop for not wearing a face mask in public.
The younger one, annoyed by the challenge, stabbed the other and fled the scene of crime.
He was later confronted by a female cop. When he resisted the arrest procedure, the cop shot the man to death.
In most regions across the United States, wearing masks in public is mandatory. In Michigan, things are not different. Here too, it is mandatory to wear masks in public.
It is yet to know what has prompted the man to this extent to defy his duty to wear masks in public.
To avoid complication, the police department has released the video footage of the entire incident.
An investigation is on.
It is unfortunate that still there are some who are irresponsible and less committed to their duty to wear masks in public.
Most medical experts support the theory that says wearing masks in public may reduce the risk of the spreading of the dangerous disease outbreak of Covid-19 – which has brought the world to a difficult juncture.  
Photo Courtesy: Google/ images are subject to copyright