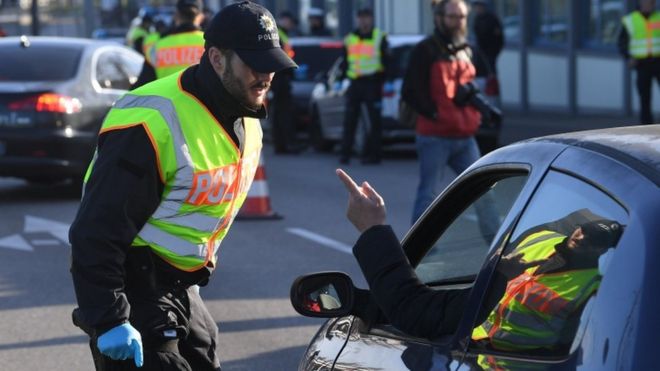 The European country of Germany has closed down its border in order to prevent the spread of a coronavirus, which originated in the Chinese city of Wuhan.

The country, which shares borders with France, Switzerland and Austria, has closed its borders with these countries.

According to the World Health Organisation, the continent of Europe is at present the epicentre of the virus outbreak.

It was in the Asian country of China that the virus first originated. There, several measures were brought in to contain the outbreak.

Now, it is a serious global hazard. Europe is at present in a very serious crisis. The pace in which the disease spreads is what that worries the continent.

The latest measure taken by the European country of Germany is to be viewed in light of this development.

Earlier, the US imposed a provocative restriction on the entry of Europeans – especially from the affected countries – into its territory. Then, it was criticised heavily.

What the new development indicates is that other countries in the continent may also have to impose similar measures to contain the virus.

Europe is currently in a crucial juncture. What the continent now faces is a serious existential crisis.

Photo Courtesy: Google/ images are subject to copyright