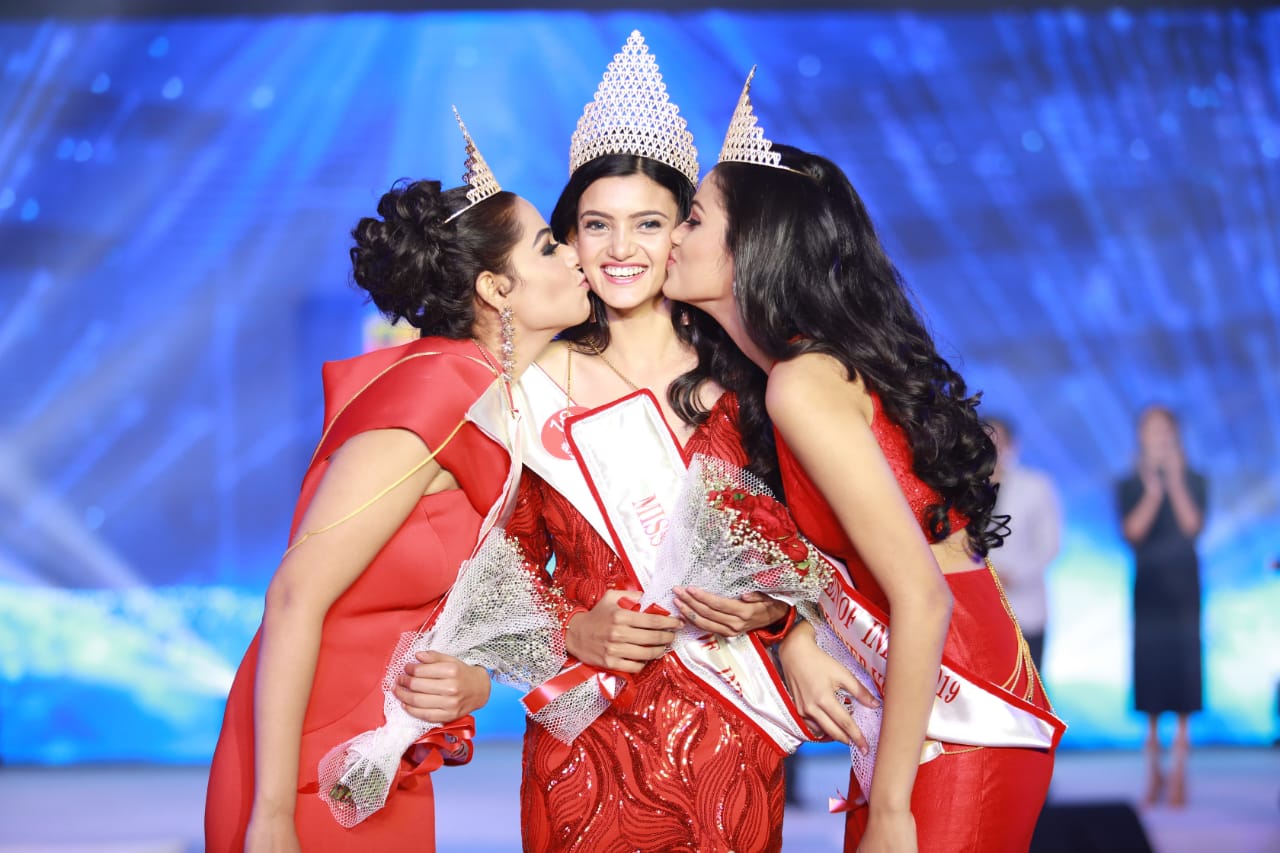 The beauty queen of India – The 'Miss Queen of India 2019' who represents India in the International fashion pageants 'Miss Asia Global' and 'Miss Glam World' was crowned today. Ms. Tanya Sinha was crowned today as ' 
Miss Queen of India 2019. The pageant took place today at Saj Earth Resorts, Cochin, India at local time 6:30 pm. Manappuram Finance Limited is the prime partner of the event.
The grooming session of the beauty contest, which had three prime rounds such as designer saree, black cocktail and red gown rounds, was commenced at SAJ Earth Resort & convention centre, Kochi.
Ms. Nikita Thomas from Kerala and Ms. Samiksha Singh from Delhi were the first and second runners up respectively.
Apart from the winners, the judging panel also selected:
Miss Queen North: Kriti Goyal (Rajasthan), Ritika Raghav (UP)
Miss Queen West: Divija Gambhir (Maharashtra)
Miss Queen East: Pankojini Dash (Odisha)
Miss Queen South: Nikita Thomas (Kerala)
The session, which were handled by prominent personalities in the modelling sector, and which aims to impart knowledge in yoga, meditation, personality development, beauty care, catwalk, photo shoot and talent search to the contestants, helped the ladies to gain more confidence.
Eminent personalities from the film and fashion sectors were present in the judging panel of the event for judging and guiding the contestants.