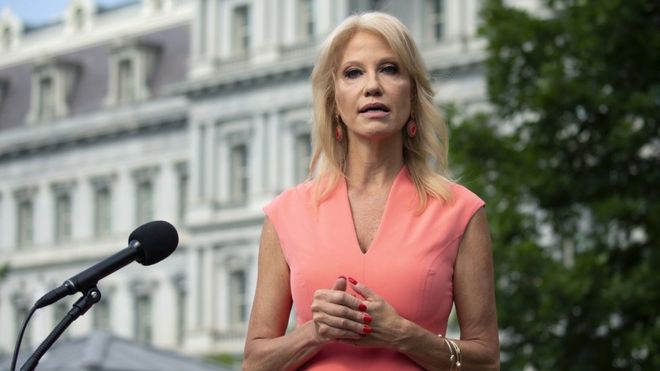 Kellyanne Conway, a senior adviser to US President Donald Trump, has publicised her plan to resign for her post.
It remains unclear at the moment what has prompted her to step down from this extremely powerful post.
In a statement released by Ms. Kellyanne, she has stated that she has taken this extreme step to discharge her motherly duties in a better way.
Notably, the statement has come shorty after one of her children described publicly, in a social media post, how badly her mother's profession had affected her life.
The advisor's husband is also a renowned politician. It is learned that he has also announced his plan to stay away from his political career for his children.
Anyway, Ms. Kellyanne is expected to speak in the Republican National Convention.
It is needless to say that Ms. Kellyanne's announcement has come as a shock to the Republican camp – which considers the advisor as a highly valuable asset.
Photo Courtesy: Google/ images are subject to copyright