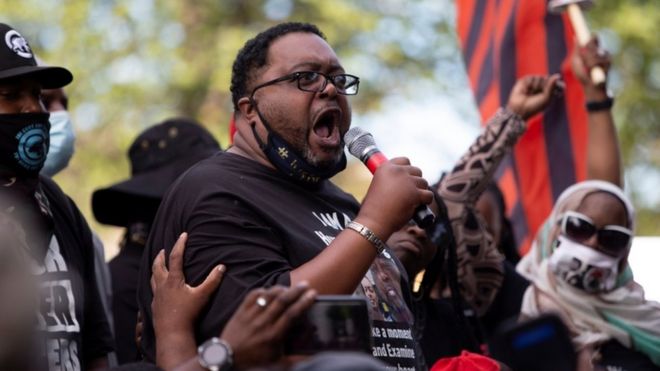 The father of a black man, who was brutally shot by police, has announced his view about the proposed visit of US President Donald Trump to the region.
He has declined to let the incident gain a political colour.
Jacob Blake was shot several times by an officer. The incident has triggered a series of protests across the country.
The development has forced Mr. Trump to offer a visit to the region.
In his visit, he is expected to meet police officials. The announcement made by the father of the victim means he is not likely to meet the family of the affected.
Mr. Trump has been warned by local officials against his plan to visit the region, citing that his visit might resume the protest which has been recently neutralized.
It is not fair to politicise the incident. It is unfortunate that a section of political elements are trying their best to politicise the incident.   
Photo Courtesy: Google/ images are subject to copyright