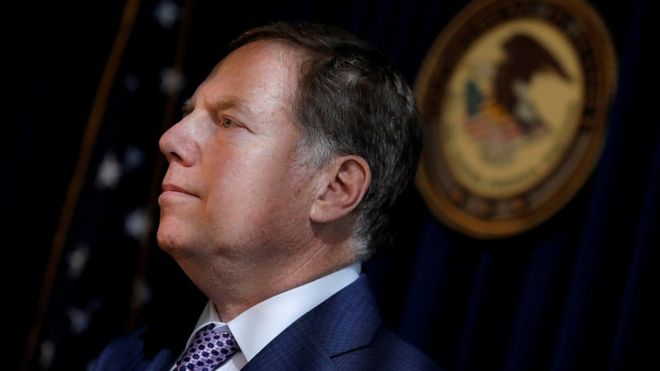 Geoffrey Berman, the US Attorney in Manhattan, has expressed his anger over the way he has been removed from the office.
He has said that he has learned about his removal from his office through reports published by media.
In a recent press release released by US Attorney-General William Barr, it is said that the Manhattan Attorney has voluntarily stepped down from his office.
The press release has been strongly denounced by the Mr. Berman. Notablly, Mr. Barr has not yet responded to the allegation of serious nature levelled against him.
There are reports that the removal of Mr. Berman was politically motivated. It is to be noted that he was overlooking several high-profile investigations – especially those connected to some close aids of US President Donald Trump.
The development may open up a serious debate over the way certain issues are handled by the Trump administration.
This is not the first time the US President faces an allegation of this nature.
In the recent history, several US officials have been forced to step down from their chairs over similar reasons.
Anyway, it is not an appreciable trend. A serious political movement should be generated to make sure no officials are removed over political reasons.
Photo Courtesy: Google/ images are subject to copyright