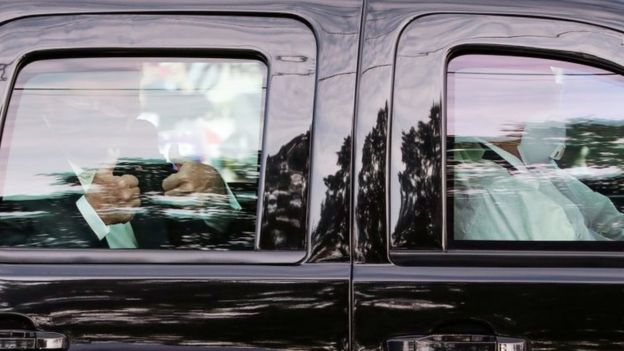 A team of medical experts has raised its concern over the decision of United States President Donald Trump to greet supporters in a drive-past outside the hospital, where he is being treated for Covid-19.
It has noted the risk taken by the Secret Security Staffs of the President who were posed to protect the supremo.
Meanwhile, the White House has defended the stand taken by the President. It, in a statement, has said that the drive past was conducted after it had been declared safe by a team of medical experts.
The drive-past has raised questions regarding the seriousness of the illness of US President Donald Trump.
It was last week that Mr. Trump was tested positive. He was admitted to the hospital last week itself.
Covid-19 has infected nearly 7.4 million and killed nearly 210,000 people across the US, according to Johns Hopkins University.
Photo Courtesy: Google/ images are subject to copyright