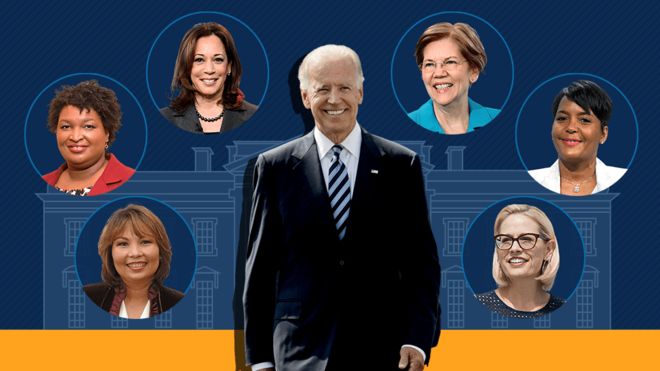 As per a latest report released by a source close to Democrats, the former First Lady Michelle Obama may be picked as the running mate of Democrat Presidential Candidate Joe Biden.
The Black Lives Matter movement is very powerful at this moment. It has already mobilised the black electorate towards Democrats.
At this point, the demand for black candidate is high. If a black candidate is selected, the winnability of the Democrat candidate will increase.
Recently, Mr. Biden announced that he would select a woman candidate as his running mate. Actually, it was an indirect attempt to fight the sexual harassment allegations levelled against the Democrat Presidential Candidate.
Mrs. Obama qualifies both these requirements. It is the reason why she emerges as the perfect choice for the Democrat Vice-President candidature.
Mrs. Obama is not the only name heard loudly at this point for the candidature. Californian Senator Kamala Harris is an equally important name widely circulated as the possible candidate.
Ms. Kamala is more experienced than Mrs. Obama. She, who is a daughter of Indo-Jamaican couple, also qualifies both the requirements.
The reason that makes Ms. Kamala overshadows Mrs. Obama is that the latter is less interested in politics.   
 Photo Courtesy: Google/ images are subject to copyright