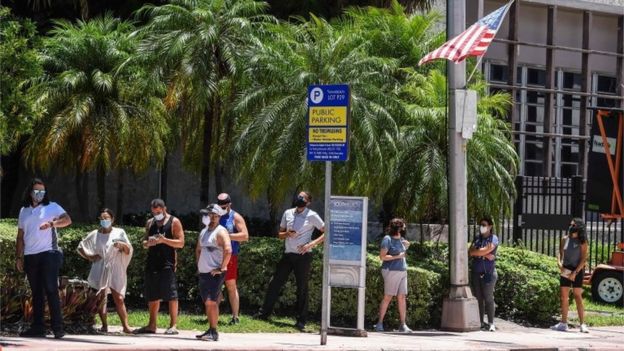 New York has asked people travelling from states where Covid-19 cases are rising to go into self-isolation for 14 days.
New Jersey and Connecticut have also taken similar steps.
Some southern and western states have been reporting record numbers of cases.
As per a prediction made by the University of Washington, the country may witness as many as 1,80,000 deaths by October – or 146,000 if 95% of Americans wear masks.
Until now, the US has recorded more than 2.3 million cases of the virus and more than 1,21,000 deaths.
The coming weeks will be crucial to stem the outbreaks.
It seems that the US state governments are keen to do whatever possible to bring down the risk of the spread of the virus.
It is yet to know how the step will affect the virus indices.
Photo Courtesy: Google/ images are subject to copyright