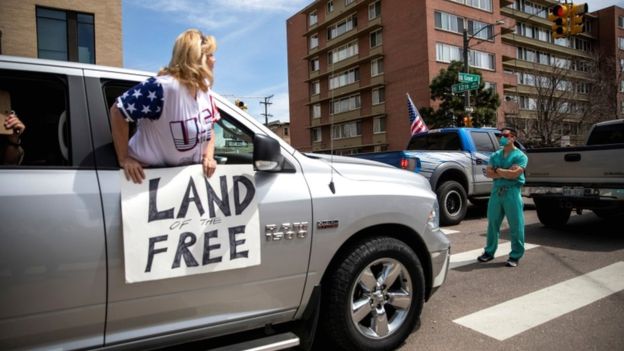 The United States of American state of New York has released a new order that allows its citizens to marry online.

The state has become the first to facilitate the marriage of couples using the virtual options available like Zoom.

Due to the Covid-19 outbreak, several marriages have been postponed indefinitely, as the measures imposed in the city to prevent the spread of the virus prevent restrict the gathering of people in public places.

The new order has come at the time a demand of the easing of the restrictions has reached its all time peak.

Recently, several states have witnessed demonstrations seeking the dilution of the measures imposed to prevent the spread of the virus.

The fresh order regarding the marriage has been announced by New York Governor Andrew Cuomo itself.

The order has been welcomed widely. Several people have appreciated the state government to come up with such a revolutionary move.

The order means that now New Yorkers can use any recognised virtual platform to conduct their marriage.

It is believed that in the coming days several other lockdown imposed states will adopt similar measure to help their citizens get married despite lockdown.

New York is one of the world affected state in the US. Not less than 13,000 people have passed away in the state due to the outbreak so far.

Recently, the state extended lockdown until 15 May.

Photo Courtesy: Google/ images are subject to copyright