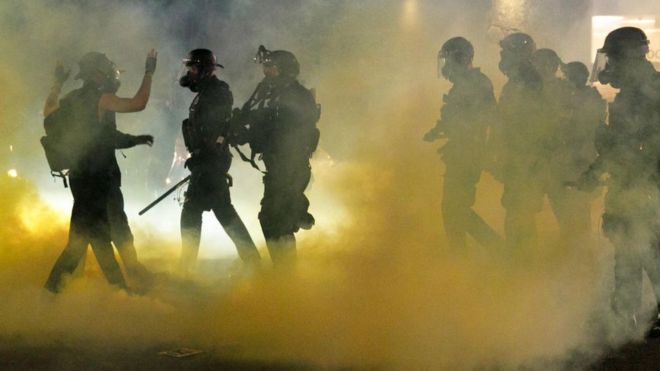 The Oregon government has come out strongly against the federal government of the North American country of the United States of America.
Recently, the federal force intervened to dismantle a protect organised as a part of the 'Black Lives Matter' movement.
The force – sent by the federal government – used force against the protesters. Several protesters were arrested.
The reginal government has declined to take the responsibility of the way the federal force handled the protest.
Moreover, the regional government has strongly criticised the unlawful interference of the federal force. It has called the action the breach of the right of people to organise peaceful protest.
The regional government has decided to approach the legal system to express their disagreement towards the action.
It is suspected that there is politics in the action. The regional government has rightly raised the concern also.
The 'Black Lives Matter' movement is a powerful movement demanding racial justice. The movement gained a powerful momentum after the custodial death of a black man had brought back the discussion over racial justice back to the table of discussion in the country.
It is yet to be seen whether the issue will lead to an open confrontation between the regional government and the federal government.  
Photo Courtesy: Google/ images are subject to copyright