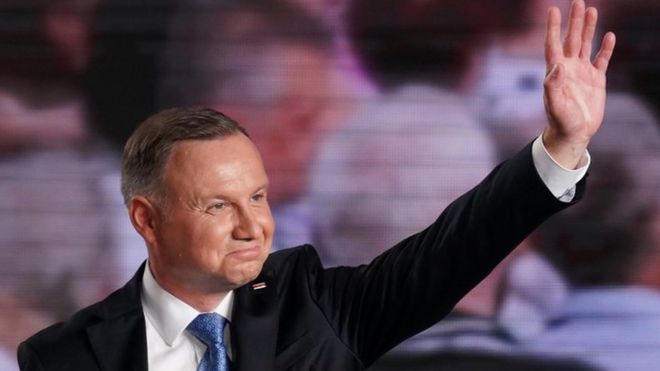 In the Poland Presidential Election, President Andrzej Duda – who is a conservative leader – has arrived first in the first round of voting, giving a serious blow to the opposition.
In the second round, the president is expected to face serious threat from the mayor of Warsaw, Rafal Trzaskowski, who is a popular liberal leader.
The said round is expected to commence in two weeks' time. The date of the election may be announced in few days' time.
In the first round, the president has secured as many as 44 per cent vote, while his main opponent has failed to secure more than 30 per cent.
The Poland electorate has responded positively to the election happened amidst the disease outbreak – which has brought the entire world to a difficult juncture.
Poland is governed by Law and Justice Party. If the president, who is a former member of PiS, wins the election, it will be a great advantage for the ruling party.  
Photo Courtesy: Google/ images are subject to copyright