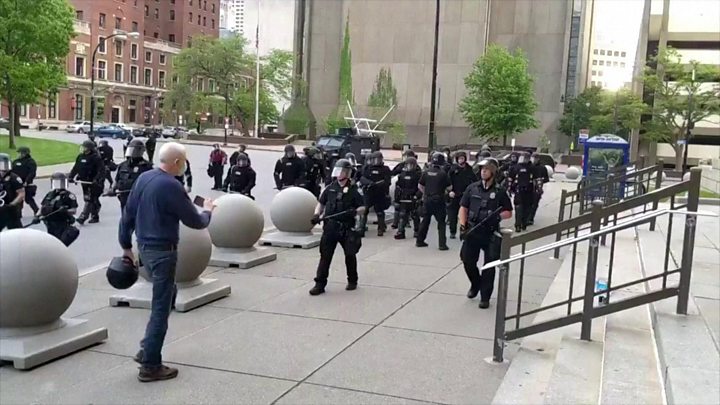 Videos of police brutality happened during protests over the custodial death of African American George Floyd has shocked the people of the North American country of the United States of America.

In one of such a video released recently, two police officers are seen shoving an elderly man to the ground.

The police officials who have done that unjustifiable act have been suspended by the police department.

The videos expose how brutally the ongoing protest over the custodial death of the black man is handled by the police.

The latest event has happened in Buffalo, which is a region located in the United States of American state of New York.

The videos have triggered a wide spread outrage against the police force of the United State of America.

The protest against the death of the black man has entered its eighth day. The protesters have defied the measures imposed to curb the spread of the Covid-19 outbreak.

It is high time to address the fault lines in the US policing. The latest incident exposes the existence of several downsides in the US policing system.

If the US fails to address the issue in this stage, it may turn unmanageable soon.

Photo Courtesy: Google/ images are subject to copyright