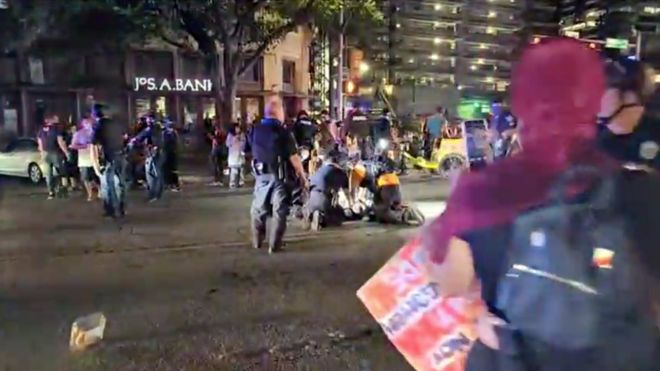 Police in Austin has launched an investigation into the fatal shooting of a protester, Garrett Foster, at an anti-racism march.
As per a statement released by a family member of the victim, Mr. Foster was pushing his fiancée's wheelchair at the protest when a car drove into the crowd.
The member added that as demonstrators approached the car, someone inside the vehicle opened fire on the group.
Though the victim was taken to a nearby hospital in a timely manner, he could not be saved; he was pronounced dead shortly after she was brought to the hospital.
Many have rushed to the social media platforms to express their unhappiness towards the unpleasant incident happened during the protest.
A sum of $67,000 has been raised for the family of the victim by an online platform.
Since the brutal death of a black man, the US has been witnessed serious protest demanding racial justice.
Photo Courtesy: Google/ images are subject to copyright