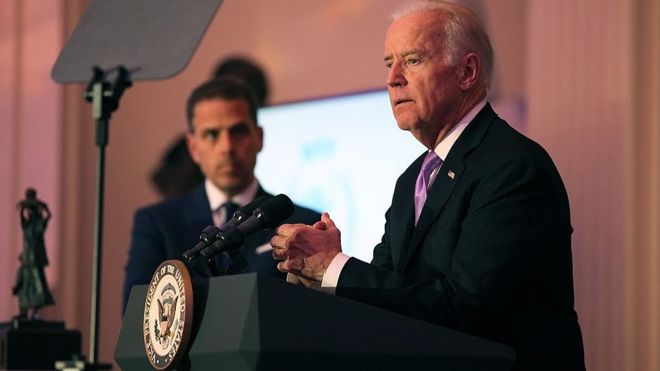 A report publicised by a Republican senator in the United States has questioned the involvement of Hunter Biden, the son of Democrat Presidential candidate Joe Biden, in the Ukraine energy sector.
The allegation against Mr. Hunter is that he achieved several benefits from Ukraine while his father was serving as the Vice-President of the United States.
The report is expected to trigger another political tug-of-war between the Republican camp and the Democrat camp.
The same allegation was a triggering point of an impeachment motion against US President Donald Trump.
The motion was initiated on the ground that Mr. Trump pressurised Ukraine to start an investigation into his political rival's son.
The motion even passed the US House of Representatives.
It was the Republican dominated Senate which saved Mr. Trump from a huge embarrassment by defeating the motion.
This time also, the Democratic has taken the development very seriously. They have reacted swiftly to the report.
They have levelled sharp criticism against the report already.
The political ramifications of the report is yet to be seen. It is yet to be seen who will benefit from the row this time.
Clearly, last time, it was the Democrat camp.
Photo Courtesy: Google/ images are subject to copyright