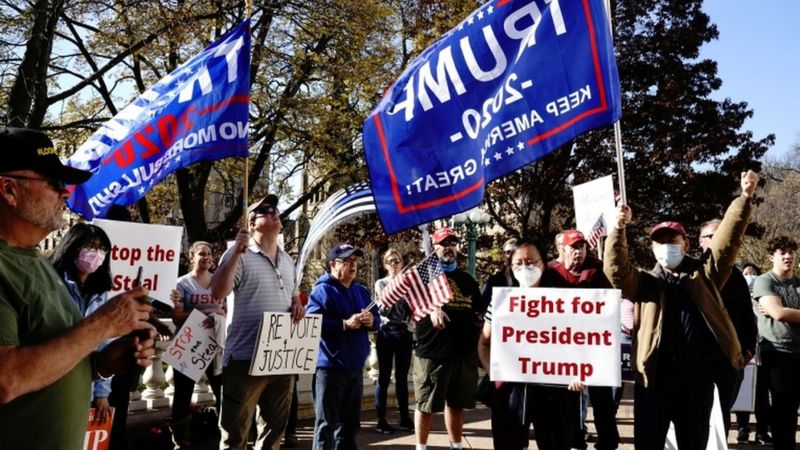 The US Presidential Election was a tight contest. Democrat candidate Joe Biden defeated his rival, Donald Trump, who was the Republican candidate, by a clear majority. Mr. Biden wristed as many as 300 votes. At the same time, the incumbent President could only score less than 230 votes.
In the US, for a simple majority, at least 270 is needed.
Though days have passed since the initial election trend was announced, the President has not yet conceded his defeat.
Since the declaration of the initial trend, the Republican camp has been appealing for a recount in certain swing states.
As this election was very tight contest, it was the swing states which played a determinantal role.
Wisconsin is a swing state. The state, as expected, witnessed a tight contest. It was Mr. Biden who won the state. He won the state with the help of a thin majority of 20,000 votes.
Now, the Republican camp has stepped up its campaign to demand a partial recount in the state – which can overturn the post-election political scenario in favour of Mr. Trump if the recount offers a positive news for the Republican Party.
In the coming days, the same demand is likely to be raised in several other swing states – which voted in favour of the Democrat in the US Presidential Election.   
Photo Courtesy: Google/ images are subject to copyright