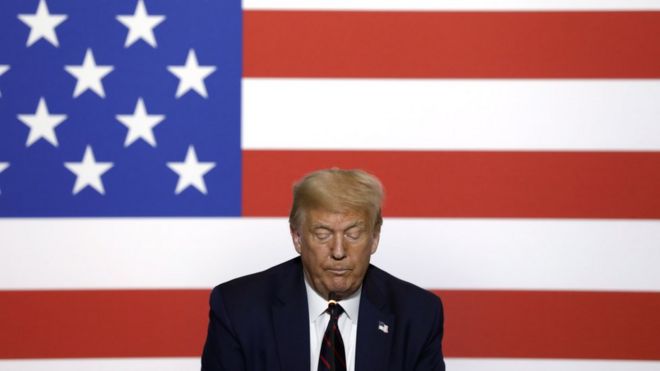 Certain top Republican leaders have rejected the appeal made by US President Donald Trump seeking the postponement of the Presidential election, scheduled to take place in November this year.
The leaders who have dismissed the idea includes Senate Majority Leader Mitch McConnell and House Minority Leader Kevin McCarthy.
As per the law, Mr. Trump has no authority to suggest that the election should be postponed. If the election is to be postponed, the matter should be put before the congress and should secure the approval of the lawmaking house.
What has prompted the US President to seek a postponement is his fear that the increased postal voting could lead to fraud.
He suggested that until the atmosphere of properly, securely and safely voting was created the voting should be delayed.
The President's opposition to postal voting is not new. He has several times in the past has expressed his disagreement towards the concept.
Photo Courtesy: Google/ images are subject to copyright