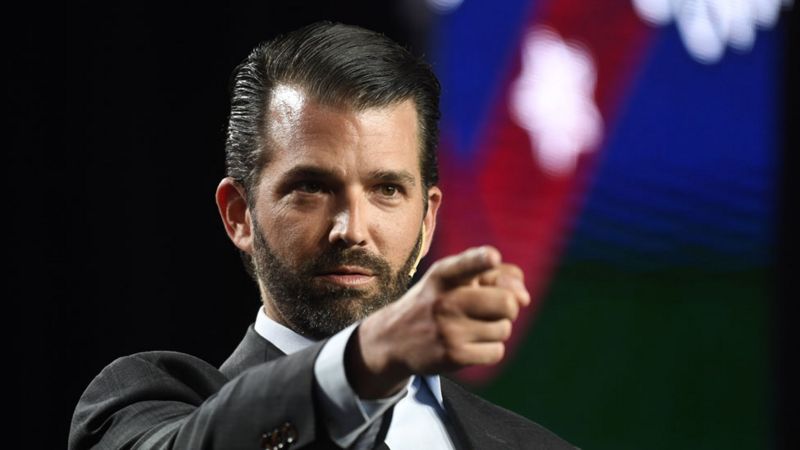 A huge rift has emerged between the disciples of US President Donald Trump, who is the Presidential candidate of the Republican Party in the 2020 Presidential Election, and the party.
The sons of Mr. Trump have levelled serious allegation against certain senior leaders of the Republican Party.
Their main allegation is that the Republican Party has faced to extent serious support to its candidate in the election.
As Democrat candidate is inching towards victory, the Republican candidate and his disciples are trying to defend their clam over the top seat with the support of judiciary.
Some Republican leaders have lately advised the Republican candidate to respect the democratic framework of the country.
Some see the legal challenge raised against the election result as an attempt to undermine the democratic framework of the country.
Senior Republicans such as Utah Senator Mitt Romney and Maryland Governor Larry Hogan are among those who have taken a stand in favour of the Democrat's claim over the Presidency.
When the result of the seventy per cent of the total seats have been declared, the Democrat Presidential candidate has secured a clear edge over Republican leader Trump.
The political community of the world especially the western political community is closely watching the developments in the US.
Photo Courtesy: Google/ images are subject to copyright