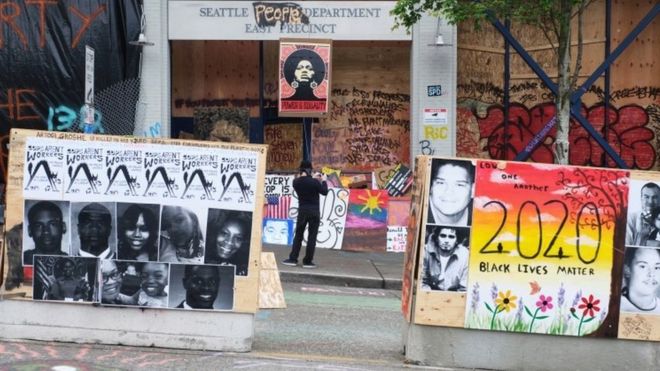 The mayor of Seattle has made an indirect appeal to return an area occupied by Black Lives Matter protesters.
The appeal has come shortly after several residents and business houses expressed their unhappiness due to the continuing protest led by armed protesters.
Lately, as many as three people suffered bullet injuries in the area.
The area is now a police free zone – especially since the police withdrew from the area following a violent clash with protesters.
Mayor Jenny Durkan has said that she would talk with protesters about the matter and would convince them to withdraw from the zone.
Ms. Jenny was once a strong supporter of the Black Lives Matter movement and the establishment of a police free area by protesters. She even challenged US President Donald Trump over this matter.
Photo Courtesy: Google/ images are subject to copyright