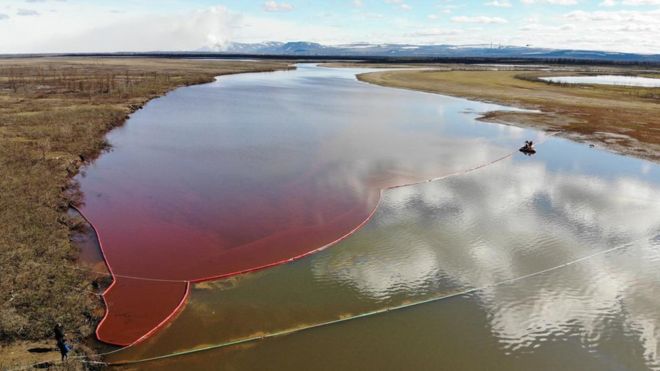 A State of Emergency has been declared in the European country of Russia, as around 20,000 tonnes of diesel oil has leaked into a river in the country.

The unfortunate fact is that the river is located inside the Arctic Circle which is an ecologically sensitive region.

It was an accident happened in a power plant located in the Siberian city of Norilsk that led to the oil spill.

Russian President Vladimir Putin has criticised the handling of the oil spill by the company which owns the plant.

Actually, the plant is owned by a subsidiary of Norilsk Nickel, which is the world's leading nickel and palladium producer.

While speaking in a televised conference, the Russian president has criticised the company using certain strong words.

The country may take some strong actions against the company.

Photo Courtesy: Google/ images are subject to copyright