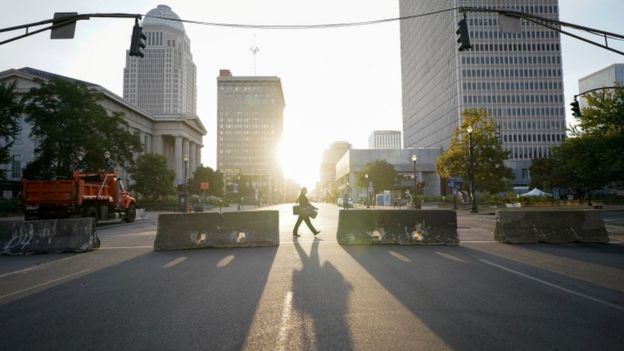 A state of emergency has been declared in the Kentucky city of Louisville.
It is expected that soon prosecutors will announce if police officers who killed a black woman in her home during a drug raid will be charged or not.
In his latest statement, the city mayor has expressed his fear about the possibility of the emergence of a civil unrest.
It is clear that the emergency has been declared to avoid the possibility of the emergence of an unrest.
The region has been witnessing protest since the women was brutally killed during the mistaken raid.
Breonna Taylor was a hospital emergency room technician. She was shot multiple times during the raid.
The death triggered a serious protest across the city. Her name has become a rallying cry for anti-police brutality protesters.
Police brutality is a sensitive issue. It is expected to have serious political ramifications in the country – which is expected to witness an election in the near future.
Photo Courtesy: Google/ images are subject to copyright