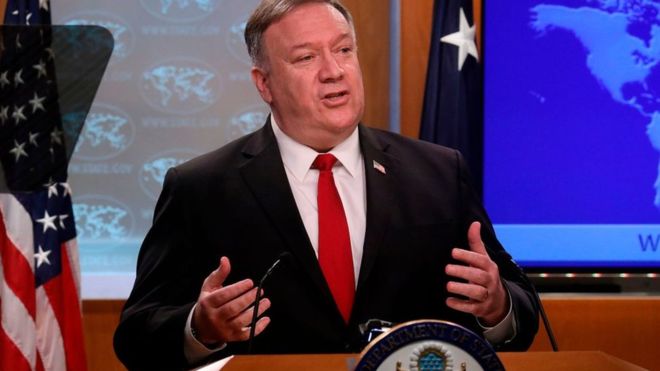 The ouster of Steve Linick has invited serious criticism against the Donald Trump-led administration.

Mr. Trump recently fired an independent Inspector General, who was investigating some cases related to the country's recent arms deal with Saudi Arabia.

The Democrats have alleged that the IG was ousted over political grounds.

Meanwhile, Secretary of State Mike Pompeo has justified the action taken by the Oval Office, and even dismissed the allegation leveled against the Trump administration by the Democrats.

There are reports that the ousted IG was also investigating a case of the misuse of government staff for personal errands by Mr. Pompeo.

Mr. Linick is not the first IG who has been dismissed by the Trump administration. In the last four weeks, the US government has ousted as many as four Inspector Generals.

In the coming days, the country is expected to witness serious deliberations on this matter.

The misuse of political power to save the face of political leaders in power is not a good trend. It is high time to open up a world wide debate on this matter.

The world does not expect such an irresponsible move from a country like the US, which is regarded as the apostle of democracy.

Photo Courtesy: Google/ images are subject to copyright