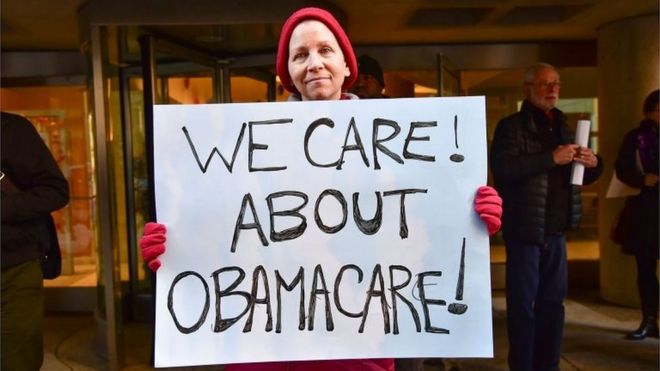 The United States administration – led by Republican leader Donald Trump – has asked the US Supreme Court to invalidate Obamacare.
As per the opinion of the administration, the act became invalid when the previous Republican-led Congress axed parts of it.
The bill aims to provide health insurance to millions of people in the US – thus aims to make heath care affordable to millions of Americans.
The move has been challenged by Democrat Presidential Candidate Joe Biden. He has alleged that Mr. Trump had put millions of lives at risk.
The US Presidential Election is just few months away. In the election, heath care will be one of the main topics.
The present administration may struggle to defend its position on the act. It may have to present a credible alternative.
The invalidation of the act means around 20 million Americans can lose their health coverage anytime soon.
The ObamaCare is a pet policy of the former US President Barack Obama – the predecessor of Donald Trump.
The right to affordable heath care is a serious demand. It is high time to launch a powerful movement to get that right materialised.
The materialisation largely depends on how the US votes in the coming Presidential Election.
Photo Courtesy: Google/ images are subject to copyright