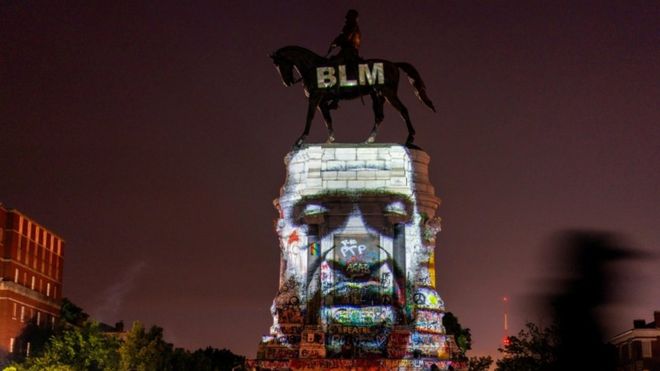 US President Donald Trump has approved an executive order which calls for protesters who target monuments to be imprisoned.
The order is very crucial as in the recent past several monuments have been destroyed – particularly during the Black Lives Matter Protest.
The order demands that anyone who damages a public statue must be prosecuted to the fullest extent of the law.
Moreover, the order calls for withholding federal funds from local jurisdictions and police departments that fail to stop such mob rule.
The order has a politics. The US is in the edge of a crucial election. The President's main vote base is not happy with the destruction of statues. It seems that Mt. Trump aims to appease his main vote base with the order.
The development is expected to trigger serious discussions across the country. The politics in the development will also be discussed.   
Photo Courtesy: Google/ images are subject to copyright