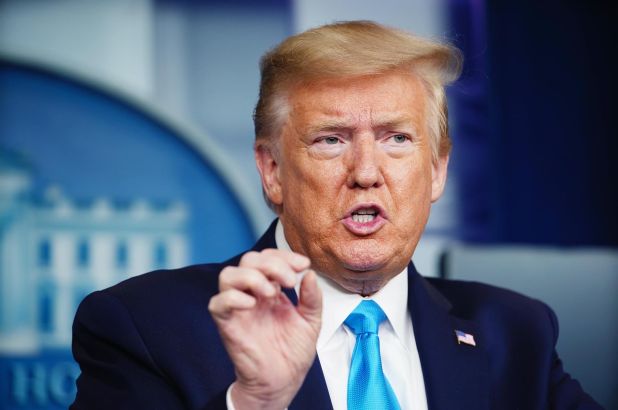 The President of the North American country of United States of America, Donald Trump, has expressed his confusion on why his comment on disinfectant has marked an increase in calls to a hotline offered to help hear the doubts of people about the present Covid-19 outbreak.

Several state Governors have come up strongly against the President for his irresponsible remark on disinfectant.

The Governors of Michigan and Maryland are some of those who has openly criticised the President for his remark.

Recently, Mr. Trump, during a briefing, enquired why disinfectant cannot be used to fight the coronavirus outbreak.

His remark was instantly dismissed by the medical community of the country. It even strongly criticised the remark.

Disinfectants are hazardous substances and can be poisonous if ingested.

The US is one of the worst affected countries in the world. It has witnessed more cases of Covid-19 than any other country in the world.

Photo Courtesy: Google/ images are subject to copyright