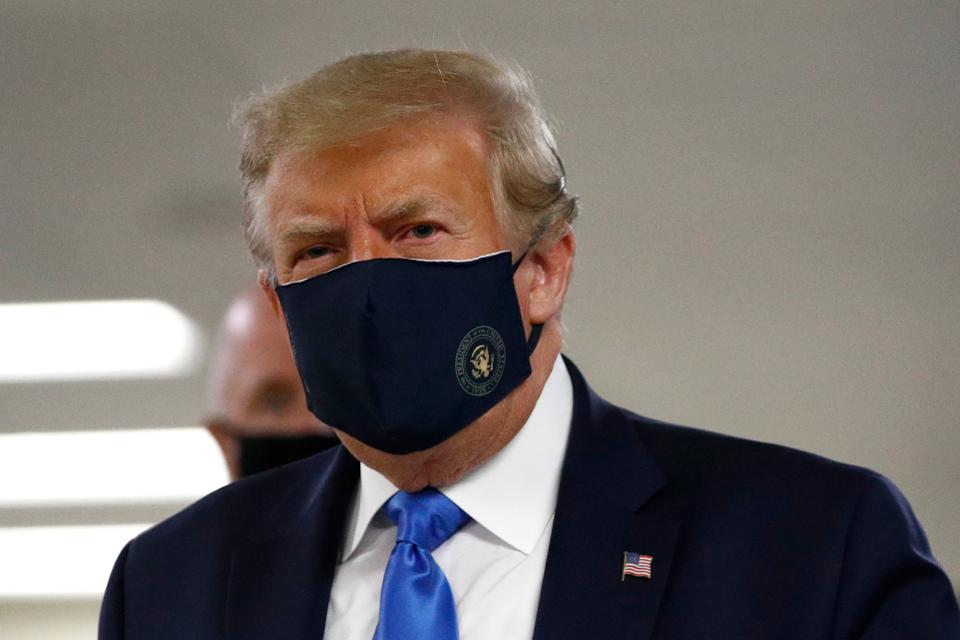 United States President Donald Trump has connected wearing masks to patriotism. In a recent interactive session, Mr. Trump has warned that the pandemic might get worse.
It is the first time the US President has spoken in this tone. Not anytime in the recent history he has spoken in this tone.
Anyway, in the interaction, he has expressed optimism in the ability of the country to recover from the crisis.
The session has been special in many ways. During the session, for the first time, Mr. Trump has spoken in favour of wearing masks.
Earlier, the President declined to sign an order which required people to wear masks in public.
Wearing masks is political in the US. Generally, Republicans are against the idea of wearing masks in public. Meanwhile, Democrats are in favour of wearing masks.
The latest development is crucial in nature. It is expected to have serious implications on the future of the US politics.   
Photo Courtesy: Google/ images are subject to copyright