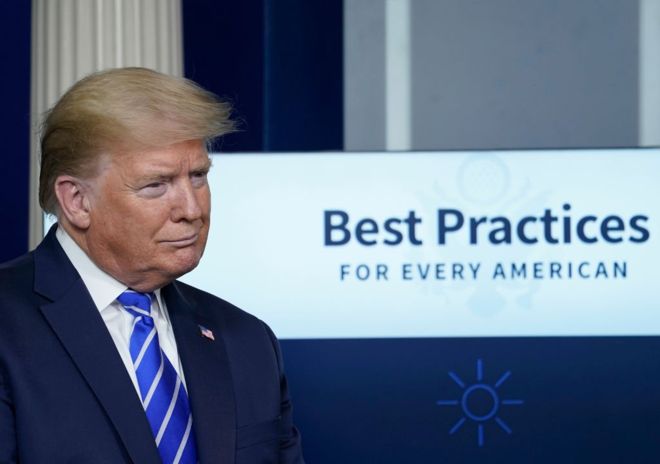 US President has defended the provocative remark he made recently on the topic of the usage of disinfectant to fight the coronavirus outbreak, saying that the remark has been taken out of context and was a sarcasm.

Recently, in a briefing, he enquired a team of medical professionals whether they could inject disinfectant in the body to eliminate the virus from the body.

The remark has received serious criticism. The medical community of the country has come strongly against the remark.

Some official authorities even have been forced to make public statements denouncing the remark, as they have found it difficult to handle the huge number of enquiries from public whether they can follow the suggestion of the President or not.

Disinfectants are very harmful as well as poisonous if injected. Even for its external use several precautions need to be taken.

Last day, Mr. Trump walked out of a shorter than usual media briefing, refusing to take any question – probably to avoid any question regarding his remark about the usage of disinfectant.

The remark of the President has badly damaged the reputation of the Trump administration and the trust of people in the White House.

Photo Courtesy: Google/ images are subject to copyright